EVA Film Reinforced with Acid Functionalized Graphene Nanoplatelets as a Transparent Barrier Layer to Enhance the Durability of Solar Cells
K. Yuwawech

Division of Materials Technology, School of Energy, Environment and Materials, King Mongkut's University of Technology Thonburi (KMUTT), Bangkok 1014, Thailand

J. Wootthikanokkhan

Nanotec-KMUTT Center of Excellence on Hybrid Nanomaterials for Alternative Energy, King Mongkut's University of Technology (KMUTT), Thonburi, Bangkok 10140, Thailand
Keywords:
Solar cells; encapsulants; graphene; EVA
Abstract
This research work concerns the development of transparent barrier films based on ethylene vinyl acetate copolymer (EVA) reinforced with the acid functionalized graphene nanoplatelets (GNP). GNP was melt-compounded with EVA in a micro-compounder via two types of mixing schemes. The effect of concentration of GNP on the barrier, thermo-mechanical and optical properties of the EVA composite films were investigated. Water vapour transmission rate of the EVA film decreased by more than 70% after 0.001-0.01 wt% of the GNP was applied. The visible light transmittance in the range of 84-91% was maintained. SEM images showed a random distribution of GNP in the EVA matrix with intimate contact between phases. FTIR spectra imply a polar-polar interaction between the two materials. Tensile toughness of the composite films increased with the concentration of GNP. These demonstrated that the acid functionalized GNP is compatible with EVA. The degree of swelling of the cured EVA films also decreased with the GNP content. The above effects were less obvious when the mixing scheme was changed to the master-batch method. Finally, by applying the EVA/GNP film to encapsulate dye-sensitised solar cells, the lifetime of the device was prolonged by at least three weeks, with the normalised PCE value of 0.74.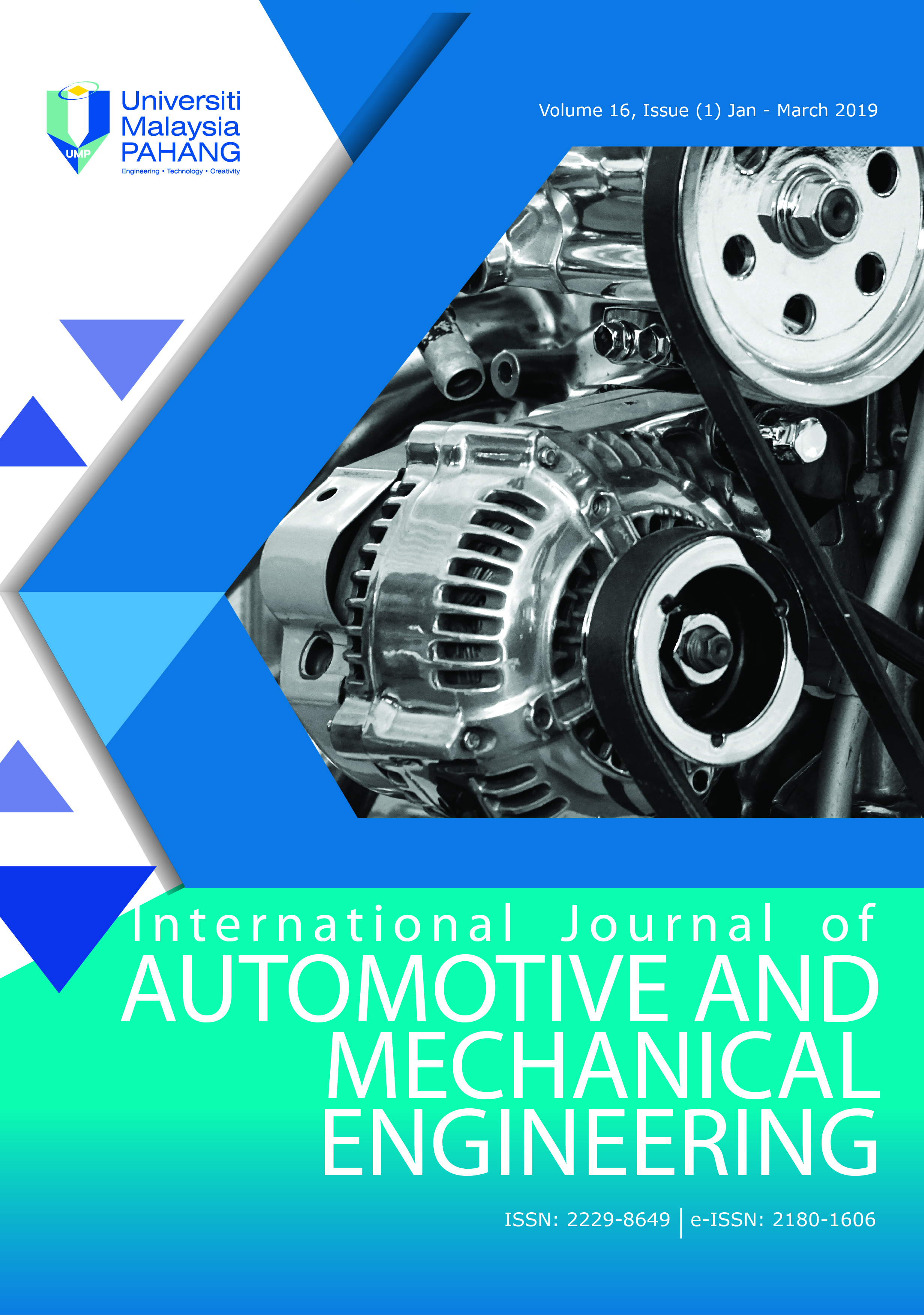 How to Cite
Yuwawech, K., & Wootthikanokkhan, J. (2019). EVA Film Reinforced with Acid Functionalized Graphene Nanoplatelets as a Transparent Barrier Layer to Enhance the Durability of Solar Cells. International Journal of Automotive and Mechanical Engineering, 16(1), 6301-6318. https://doi.org/10.15282/ijame.16.1.2019.15.0477
Copyright (c) 2019 International Journal of Automotive and Mechanical Engineering
This work is licensed under a Creative Commons Attribution-NonCommercial 4.0 International License.