Synthesis and Characterisation of Indium Tin Oxide Thin Films for Dye-Sensitised Solar Cells using Natural Fruit Extracts
Keywords:
Indium Tin Oxide; Sol-gel; Natural fruit extract; Dye-sensitised solar cells; Blackberry
Abstract
The study focuses on the application of natural fruit extract of blackberry in dye-sensitised solar cells (DSSC) as a photosensitiser. The widespread availability of the fruits and juices, high concentration of anthocyanins in them ease of extraction of anthocyanin dyes from these commonly available fruits, enable them as a novel and inexpensive candidates for solar cell fabrication. Anthocyanins are naturally occurring biodegradable and non-toxic compounds that can be extracted with minimal environmental impact and provide environmentally benign alternatives for manufacturing dyes in DSSC synthesis. Indium tin oxide (ITO) thin films are synthesised using sol-gel and spin-coating techniques. ITO characteristics are determined by x-ray diffraction (XRD), scanning electron microscopy (SEM), and Fourier transforms infrared spectra (FTIR) measurements. To find the transmittance percentage in the visible region of thin films, atomic force microscope (AFM) and UV-Vis spectroscopy analyses were done. The nanocrystalline phase of the synthesised ITO films was confirmed through XRD. SEM was used to analyse the morphology of the synthesised ITO films. Cubic, columnar (edge length ~ 35-45 nm) and rod-shaped (~110 x 14) particles were observed. Narrow size distribution was observed for spherical particles in the range of ~13-15 nm. The FTIR analysis revealed the presence of carboxyl and hydroxide functional groups. The AFM analysis revealed the uniform spread of the synthesised dye, while the visible region absorbance and transmittance of the synthesised ITO films were confirmed through UV-vis spectroscopy. The thin films showed 83-86% of average transmittance. Finally, we fabricated a dye-sensitised solar cell with desired properties. The characterisation results confirmed that the synthesised material could be used in the DSSC application.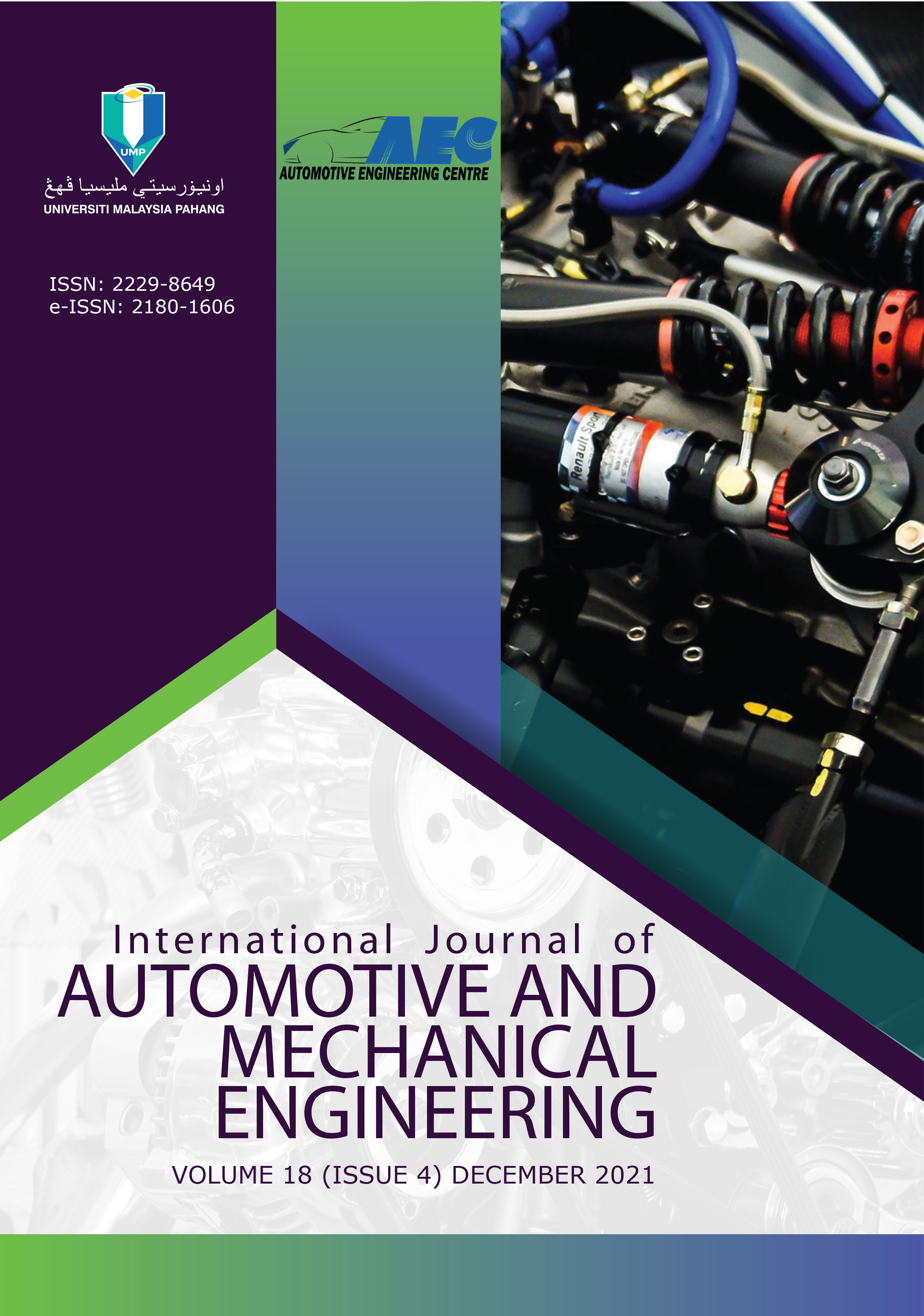 Downloads
How to Cite
M.S. Ramyashree, K. Kumar, Shanmuga Priya, S., & K. Sudhakar. (2021). Synthesis and Characterisation of Indium Tin Oxide Thin Films for Dye-Sensitised Solar Cells using Natural Fruit Extracts. International Journal of Automotive and Mechanical Engineering, 18(4), 9284–9291. https://doi.org/10.15282/ijame.18.4.2021.11.0714
License
Copyright (c) 2021 Universiti Malaysia Pahang Publishing
This work is licensed under a Creative Commons Attribution 4.0 International License.