Enhanced Brady-Tachy Heart Automotive (BT-Heartomotive) Device for Heart Rate Monitoring during Driving
M. A. H. Mohd Adib

Medical Engineering & Health Intervention Team (MedEHiT), Department of Mechanical Engineering, College of Engineering, Universiti Malaysia Pahang, 26600 Pekan, Pahang

N. H. M. Hasni

Family Health Unit, Pahang State Health Department, Jalan IM 4, 25582 Bandar Indera Mahkota, Kuantan, Pahang, Malaysia
Keywords:
Brady-tachy; Heart rate; Automotive; Medical device; Driving; Car accident
Abstract
Driving with brady-tachy syndrome is one of the main causes of car accidents. In order to prevent drivers from brady-tachy driving, there is a strong demand for driver monitoring systems. Other than problems in driving attitudes and skills, road accidents are also caused by uncontrollable factors such as medical conditions and drowsiness. These factors can be avoided by having early detection. Therefore, the brady-tachy heart automotive so-called BT-Heartomotive device is developed. This BT-Heartomotive device can detect early signs of drowsiness and health problems by measuring the heart rate of the drivers during driving. The device also could use the data to send an alert to the passengers that they're in precaution. The device shows a good accuracy in the detection of the heart rate level. The device comprised three main components; wristband, monitor and integrated mobile applications. Heart rate measurement can reveal a lot about the physical conditions of an individual. The BT-Heartomotive device is simple, easy to use and automated.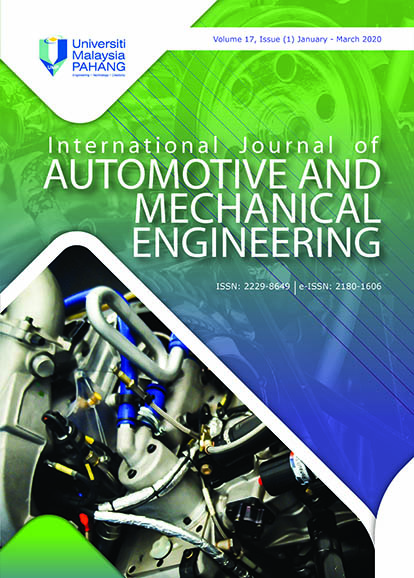 How to Cite
Mohd Adib, M. A. H., & Hasni, N. H. M. (2020). Enhanced Brady-Tachy Heart Automotive (BT-Heartomotive) Device for Heart Rate Monitoring during Driving. International Journal of Automotive and Mechanical Engineering, 17(1), 7599-7606. https://doi.org/10.15282/ijame.17.1.2020.09.0564
Copyright (c) 2020 International Journal of Automotive and Mechanical Engineering
This work is licensed under a Creative Commons Attribution-NonCommercial 4.0 International License.