Effect of Micro-Silica on Fresh and Hardened Properties of Self-Compacting Concrete Reinforced with Glass and Polyvinyl Alcohol Fibres
Keywords:
SCC, Micro silica, L box Test, V funnel test, Compressive strength, Glass Fibre, PVA fibre
Abstract
Self-compacting concrete (SCC) being an innovative and environmentally friendly concrete is impressively accepted in various regions of the world. SCC is a high-performance concrete that can consolidate under its own weight without the aid of mechanical vibration, filling spaces of almost any size and shape without segregation or bleeding. In this study, experimental investigations were carried out to improve the properties of self-compacting concrete by replacing cement with various percentages of Micro silica in SCC having fixed percentages of fly ash, glass, and polyvinyl alcohol fibre. Micro silica content varied from 2% to 10% by weight. Various tests like L-Box, V- funnel, Slump flow, and uniaxial compression tests were carried out on SCC, and the results have been compared with the control mix. It is observed that the hardened properties of the SCC improved with the addition of micro silica. However, the filling ability, passing ability, and resistance to segregation of fresh concrete mix with increasing micro silica content were found to reduce.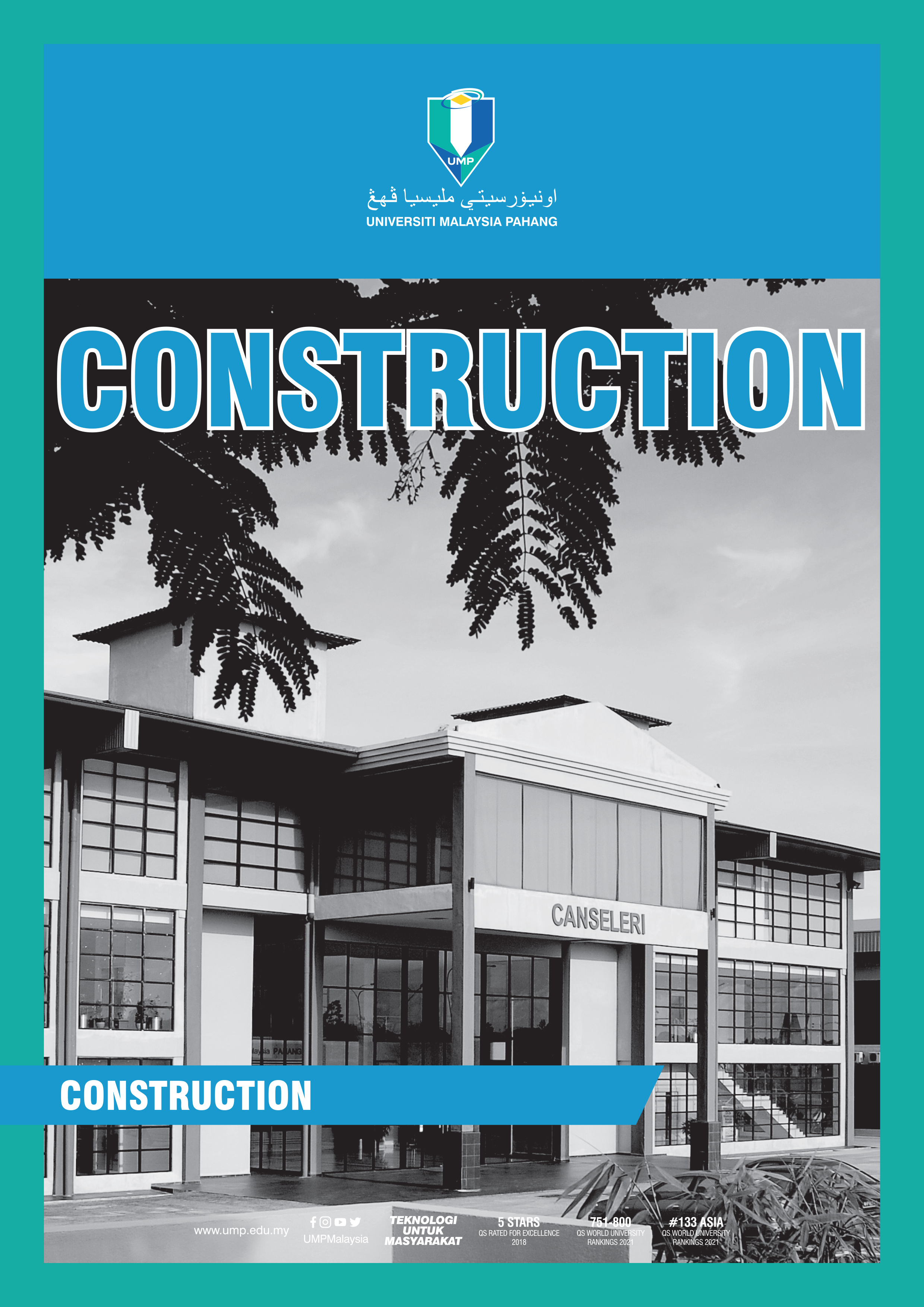 Downloads
Published
2022-12-01 — Updated on 2022-12-07
License
Copyright (c) 2022 University Malaysia Pahang Publishing
This work is licensed under a Creative Commons Attribution 4.0 International License.