Near Field Radio Frequency Radiation Hazard on Military Armoured Vehicle - Approach to a Dose Assessment
Mohd Rizal Jasman

Faculty of Engineering, DRB Hicom University, 26607 Pekan, Malaysia

S. N. S. Jamaludin

Faculty of Engineering, DRB Hicom University, 26607 Pekan, Malaysia

K. M. Yusof

School of Electrical Engineering, Universiti Teknologi Malaysia, 81310 Johor Bahru, Malaysia
Keywords:
Military armoured vehicle; high frequency; very high frequency; E-field and H-field; radio frequency radiation
Abstract
The level of radio frequency (RF) electromagnetic field emitted from a military armoured vehicle antenna was investigated to identify possible adverse health effect on personnel, especially in the near field region. Both E-Field and H-Field radiations levels emitted from antenna were recorded by emphasising on the main areas of crew working station. To date, open literature on military vehicle and equipment RF radiation hazard safety assessment has limited numbers of discussion especially on RF source distance, location and mode of power transmission. In this investigation, RF levels from two radio antennas were measured, high frequency (HF) and very high frequency (VHF) with the low and high-power transmission. Measurements were taken in two distinct locations namely; commander and gunner respectively with three different conditions; open hatch, close hatch and open hatch with standing crews which representing the normal and combat situations. The measured E-Field and H-Field levels were then assessed for compliance with occupational reference levels of Military Standard 464C, The Institute of Electrical and Electronics Engineers (IEEE) for Military Workplace standards and International Commission on Non-Ionising Radiation Protection (ICNIRP) guidelines. The occupational standard was exceeded on commander and gunner area at certain condition; nevertheless, the rest of the conditions complied within the occupational standard.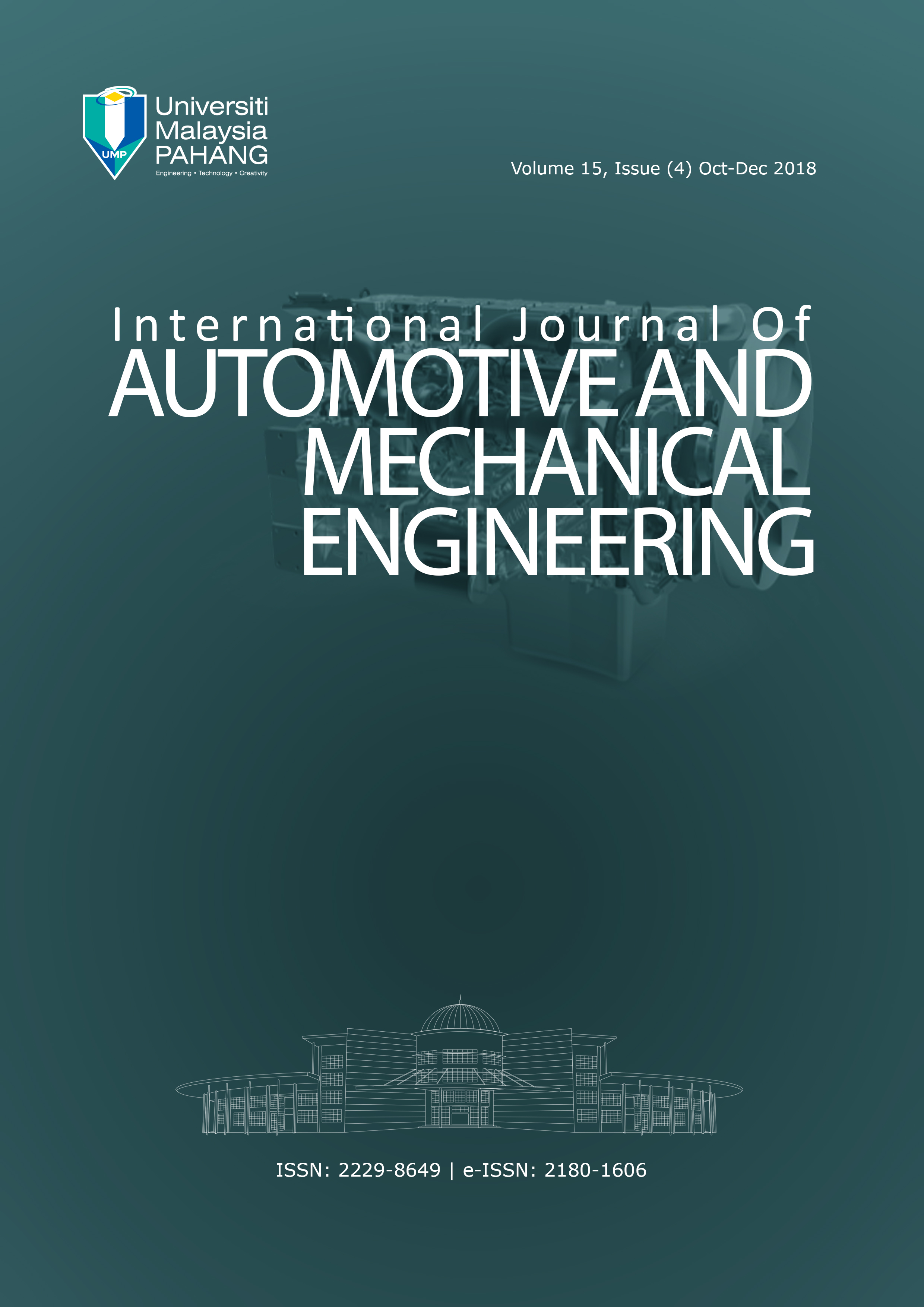 How to Cite
Jasman, M. R., Jamaludin, S. N. S., & Yusof, K. M. (2018). Near Field Radio Frequency Radiation Hazard on Military Armoured Vehicle - Approach to a Dose Assessment. International Journal of Automotive and Mechanical Engineering, 15(4), 6052-6063. https://doi.org/10.15282/ijame.15.4.2018.24.0461
Copyright (c) 2018 International Journal of Automotive and Mechanical Engineering
This work is licensed under a Creative Commons Attribution-NonCommercial 4.0 International License.