Analysis of tool vibration and surface roughness with tool wear progression in hard turning: An experimental and statistical approach
Keywords:
Hard turning, coated carbide, surface roughness, tool wear, vibration, ANOVA
Abstract
The machined surface quality and dimensional accuracy obtained during hard turning is prominently gets affected due to tool wear and cutting tool vibrations. With this view, the results of tool wear progression on surface quality and acceleration amplitude is presented while machining AISI 52100 hard steel. Central Composite Rotatable Design (CCRD) is employed to develop experimental plan. The results reported that vibration signals sensed in a tangential direction (Vz) are most sensitive and found higher than the vibrations in the feed direction (Vx) and depth of cut direction (Vy). The acceleration signals in all three directions are observed to increase with the advancement of tool wear and good surface finish is observed as tool wear progresses up-to 0.136mm. The vibration amplitude is discovered high in the range 3 kHz – 10 kHz within selected cutting parameter range (cutting speed 60-180mm/min, feed 0.1-0.5mm/rev, depth of cut 0.1-0.5mm). The investigation is extended for the development of multiple regression models with regression coefficients value 0.9. These models found statically significant and give dependable estimates between a tool vibrations and cutting parameters.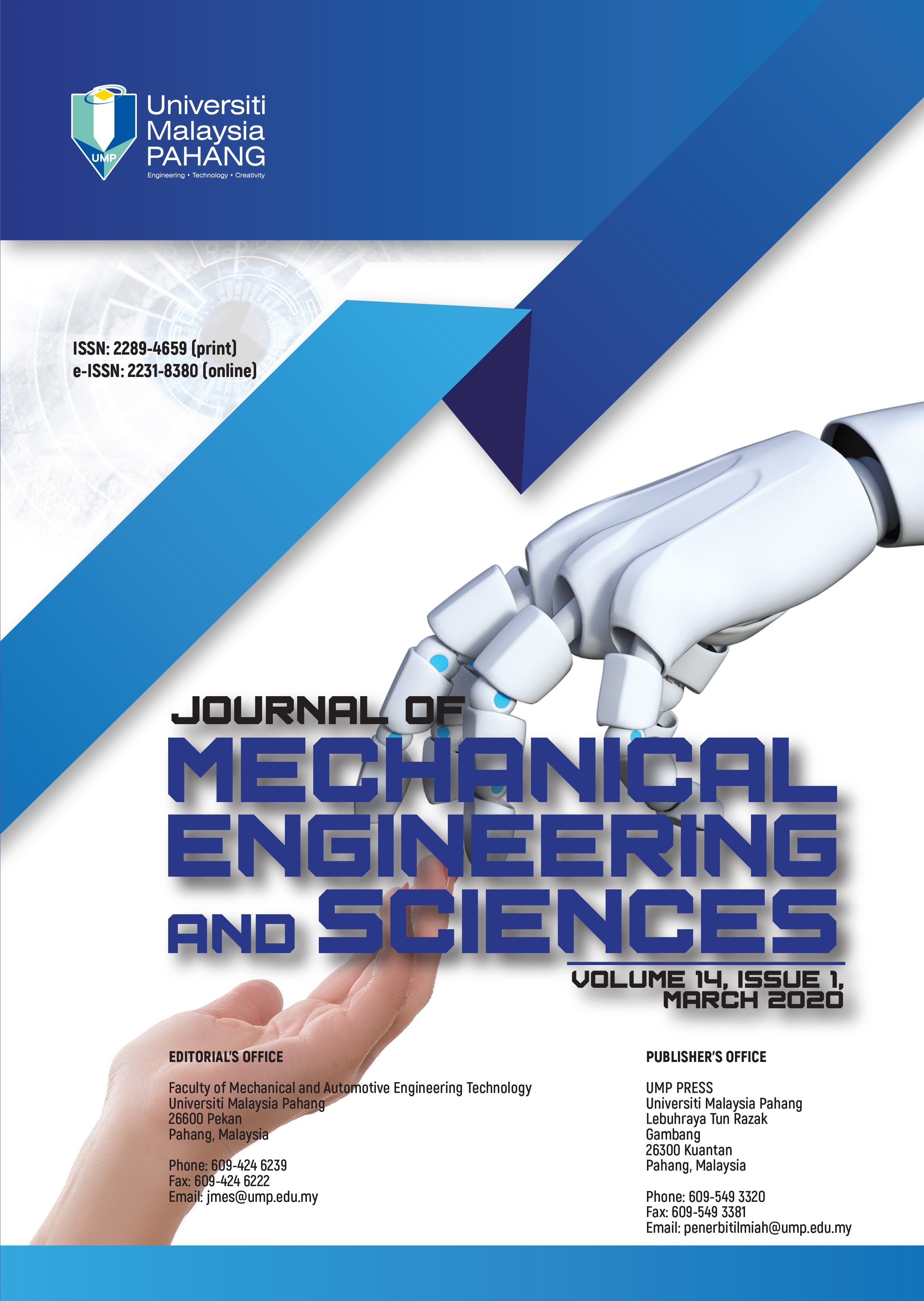 Downloads
How to Cite
Ambhore, N., Kamble, D., & Chinchanikar, S. (2020). Analysis of tool vibration and surface roughness with tool wear progression in hard turning: An experimental and statistical approach. Journal of Mechanical Engineering and Sciences, 14(1), 6461–6472. https://doi.org/10.15282/jmes.14.1.2020.21.0506