Effect of strain energy on the grain growth behaviour of ultrafine-grained iron-chromium alloy by equal channel angular pressing
Keywords:
ECAP, Low carbon stee, Annealing behaviour, Grain Growth
Abstract
The grain growth of an ultrafine-grained iron-chromium alloy has been investigated focusing on the early stage of restoration of strain. Ultrafine-grained (UFG) material has been prepared by equal channel angular pressing (ECAP) up to eight passes via route Bc. The post-ECAP annealing process was completed from 473 until 1373 K for one hour. The microstructure and hardness were then analyzed by electron back-scattering diffraction, transmission electron microscope, X-ray diffractometer and microhardness. The hardness after post-ECAP annealing exhibited the typical three-stages softening. Namely, the hardness remained stable after the annealing temperature up to 698 K and then declined significantly until the temperature of 973 K. Finally, hardness remained stable again at a higher temperature. In the second stage, grains grew uniformly, which differ from the typical nucleation-and-growth mode of discontinuous recrystallization. It was found by X-ray line broadening analysis that strain was released in the early stage prior to the significant softening stage. It was suggested that the homogeneous grain growth was led by the uniform grain distribution with a high angle grain boundaries fraction.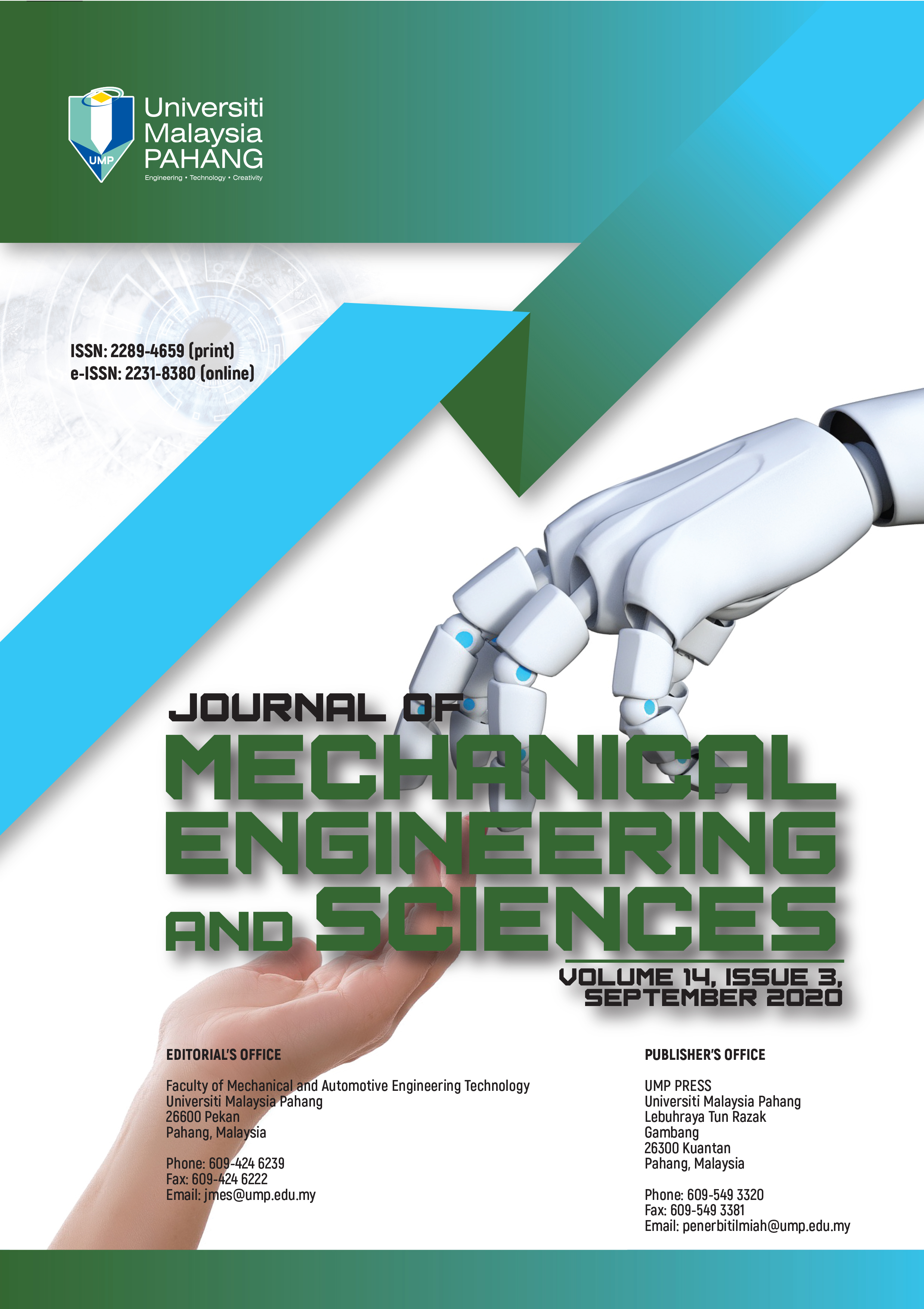 Downloads
How to Cite
Rifai, M., & Miyamoto, H. (2020). Effect of strain energy on the grain growth behaviour of ultrafine-grained iron-chromium alloy by equal channel angular pressing. Journal of Mechanical Engineering and Sciences, 14(3), 7049–7057. https://doi.org/10.15282/jmes.14.3.2020.07.0552