Python Inspired Smart Braking System to Improve Active Safety for Electric Vehicles
Keywords:
Active safety control; Artificial neural network; Electric vehicles; Pedestrian safety; Python
Abstract
In today's world, electric cars are gaining popularity as a mode of transportation due to their smooth and comfortable rides. Since electric cars/bikes do not emit exhaust emissions, environmental standards will improve; however, an unintended upcoming risk of accidents has been identified due to the quiet nature of electric vehicles. The increasing trend of road accidents is resulting in serious injuries or even severe disability. In view of this, it was intended to develop the smart control system by using neural network techniques to enhance safety, especially for electric vehicles. The obstacle detection and smart control strategy were achieved by employing a state flow network. Furthermore, The driver's behavior was monitored with the aid of a web camera. If the drowsiness/fatigue state of the driver is being detected by the system, then immediate precautionary steps would be carried out such as warning indicators, emergency braking, and stop. To execute this method, the number of input processing hardware devices and software algorithms were used collaboratively. The prototype has been developed to conduct the necessary trials for vindication. The findings show that the control strategy of the proposed model was successfully incorporated on the test bed with consistent results concerning control in numerous situations. The proposed smart braking system would be beneficial to both road users and passengers for improving safety.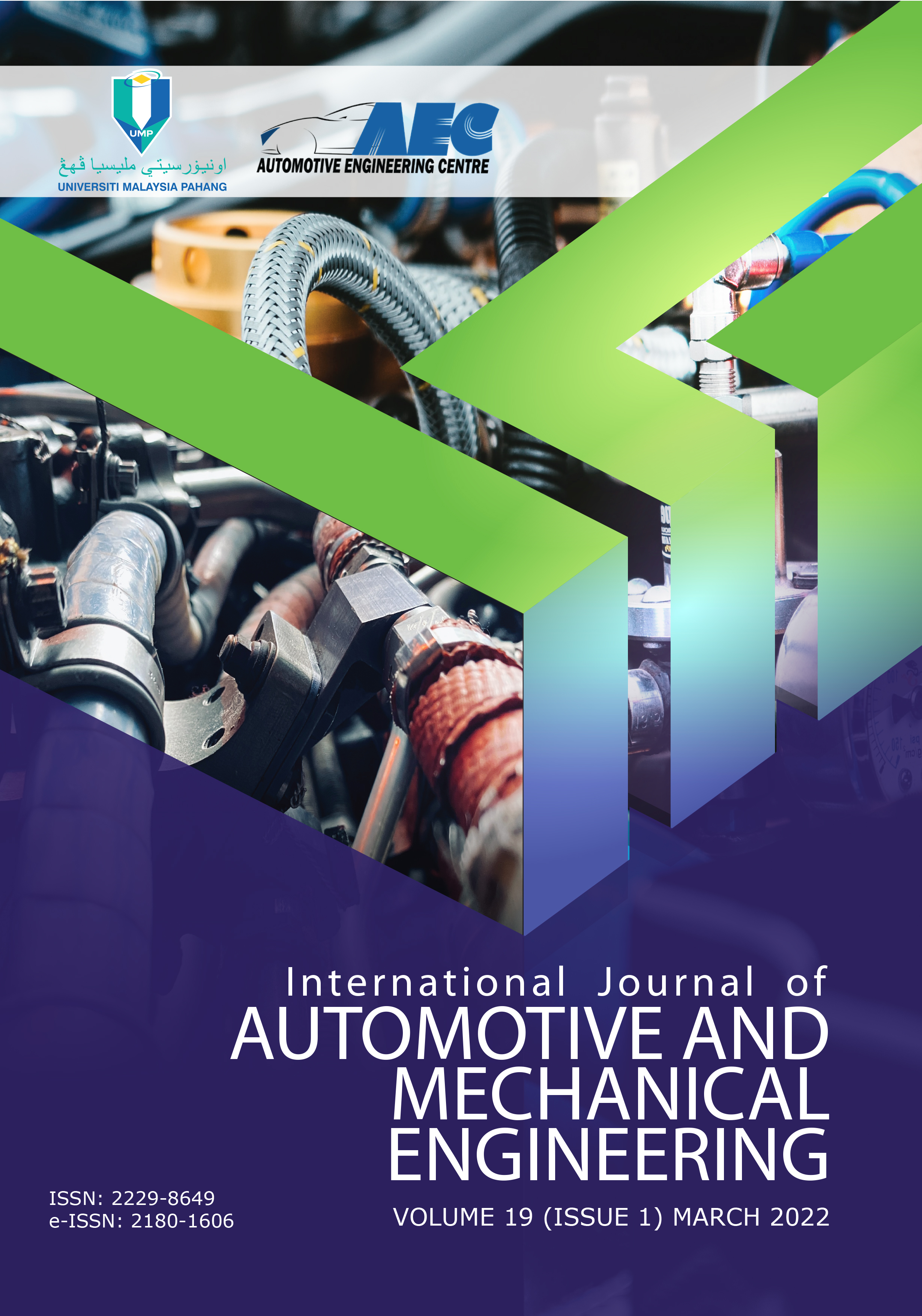 Downloads
How to Cite
[1]
L. Patil and H. Khairnar, "Python Inspired Smart Braking System to Improve Active Safety for Electric Vehicles", Int. J. Automot. Mech. Eng., vol. 19, no. 1, pp. 9447–9459, Mar. 2022.
License
Copyright (c) 2022 Universiti Malaysia Pahang Publishing
This work is licensed under a Creative Commons Attribution 4.0 International License.