Production of Karanja Methyl Ester from Crude Karanja Oil Using Meretrix Lyrata Synthesised Active CaO Catalyst
D. Harreh

Faculty of Mechanical Engineering, Universiti Malaysia Sarawak, 94300 Kota Samarahan, Sarawak, Malaysia

A. A Saleh

Faculty of Mechanical Engineering, Universiti Malaysia Sarawak, 94300 Kota Samarahan, Sarawak, Malaysia

A. N. R. Reddy

Faculty of Mechanical Engineering, Universiti Malaysia Sarawak, 94300 Kota Samarahan, Sarawak, Malaysia

S. Hamdan

Faculty of Mechanical Engineering, Universiti Malaysia Sarawak, 94300 Kota Samarahan, Sarawak, Malaysia

K. Charyulu

Malla Reddy College of Engineering and Technology, Maisammaguda, Dullapally, Hyderabad, Telangana 500043, India
Keywords:
Seashells; heterogeneous catalyst; transesterification; Karanja biodiesel; spectroscopy
Abstract
Active calcium oxide catalyst was synthesised from Meretrix Lyrata (M.Lyrata) following calcination-hydration-dehydration technique. The catalytic feasibility of synthesised CaO was investigated in the production of Karanja methyl ester (KME) from crude Karanja oil (CKO). KME was synthesised through esterification using followed by transesterification utilising CaO in a two-step reaction process of CKO and methanol. The M.Lyrata shells were calcined at 900 ℃ and the catalyst samples were characterised using FTIR, SEM, PSA, and BET-BJH spectrographic techniques. A maximum fatty acid methyl ester (FAME) conversion of 97.3 % was obtained at optimum reaction conditions including methanol-to-oil ratio of 12:1, catalyst concentration of 2 wt.%, reaction temperature of 58 ℃ and reaction time of 2 hrs. In a comparative study with commercial CaO, M.Lyrata showed a higher catalytic activity. The catalyst reusability experiments ascertaining reusability of CaO up to four reuse cycles had shown good efficiency. The economic comparative study confirms that CaO derived from M.Lyrata can be used as an alternative and feasible catalyst for biodiesel production. The KME fuel properties complied to EN-14214 biodiesel fuel standards.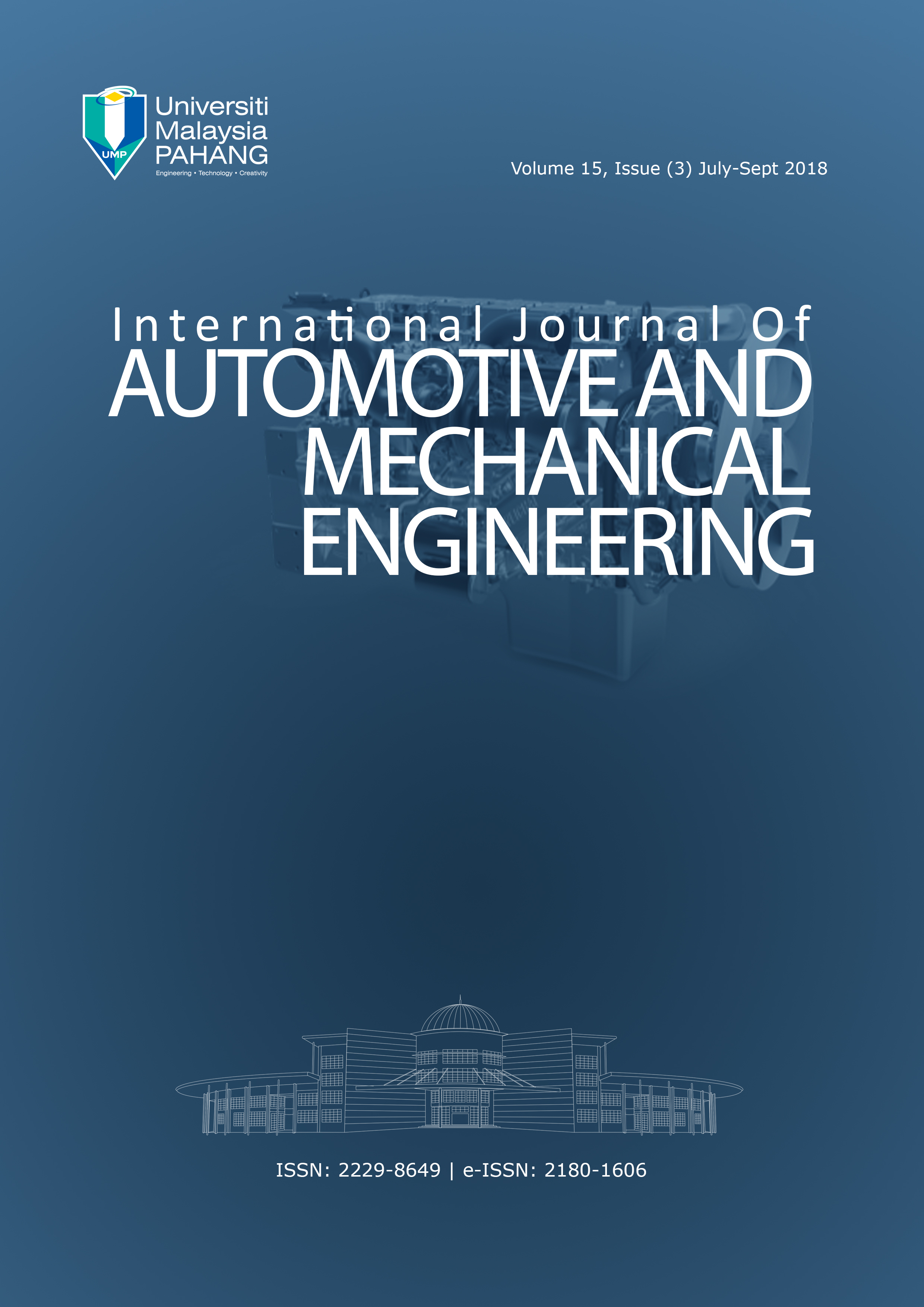 How to Cite
Harreh, D., Saleh, A., Reddy, A., Hamdan, S., & Charyulu, K. (2018). Production of Karanja Methyl Ester from Crude Karanja Oil Using Meretrix Lyrata Synthesised Active CaO Catalyst. International Journal of Automotive and Mechanical Engineering, 15(3), 5683-5694. https://doi.org/10.15282/ijame.15.3.2018.21.0436
Copyright (c) 2018 International Journal of Automotive and Mechanical Engineering
This work is licensed under a Creative Commons Attribution-NonCommercial 4.0 International License.