Intelligent Classification Of Stingless Bee Honey Using Enose
Keywords:
Stingless Bee Honey, E-nose, Case-based reasoning, Odor Profile
Abstract
Honey is an essential product produced by both honey bees and stingless bees. It is one of the most powerful natural products used for wound healing also known as natural sweetener that is widely available across the entire world. One of the problems required to sustain the bee honey by measuring and quantifying the quality. One of the methods to detect bee honey via odor signature. However, the difficulties in identifying the odour profile feature are common by using human or animal nose. The second challenge is to find efficient and accurate artificial intelligence methods to identify the odours. The objective of this research is to identify the stingless bee honey (SBH) using odour-profile feature. SBH is one of a bee species, yet different in size, it produces a honey that is clearer in colour as compared to natural honey bee. However, study on SBH grade is not yet extensively explored. Other than that, this research is done to measure the odour-profile by using E-nose which comprises of sensor array has been used to measure the samples of dataset from a few different types of SBH. Hence, this research aim is to classify stingless bee honey based on smell pattern recognition. The final step is the measured data were normalised and analysed using case-based reasoning (CBR) method. Interestingly, CBR classification had shown significant findings whereby it could achieved 100% rate of accuracy, specificity and sensitivity. In conclusion, classification of SBH odor-profile using CBR is feasible.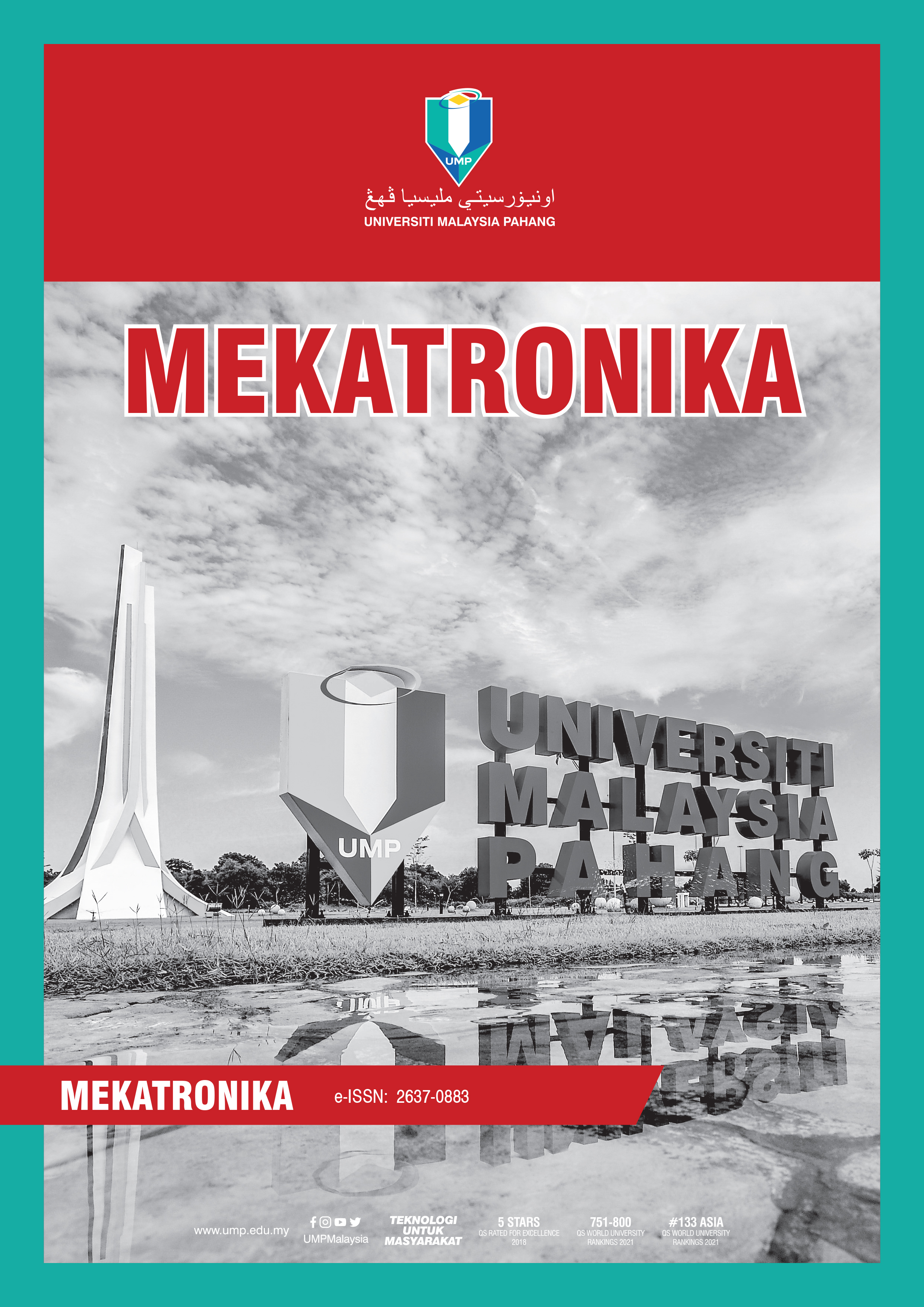 Downloads
How to Cite
[1]
A. M. . Mohd Nasir, M. S. . Najib, S. Mohd Daud, M. Mohamad, and C. M. A. . Che Mohd, "Intelligent Classification Of Stingless Bee Honey Using Enose", MEKATRONIKA, vol. 4, no. 2, pp. 72–81, Dec. 2022.
License
Copyright (c) 2022 University Malaysia Pahang Publishing
This work is licensed under a Creative Commons Attribution-NonCommercial 4.0 International License.