Suppression of Chatter in High Speed Milling Machine Using Spindle Speed Variation Method with Acoustic Feedback PID Controller
Madan Varmma Suparmaniam

Ahmad Razlan Yusoff

Universiti Malaysia Pahang
Keywords:
Chatter detection, high speed milling, spindle speed variation, material removal rate, microphone, PID control
Abstract
High speed milling (HSM) process limited by tool failure and dynamic instabilities due to the influence of relative vibration between tool and workpiece, so called chatter. Chatter vibration literally responsible for lower productivity and poor surface quality. In this project, chatter occurrence during machining was suppressed using spindle speed variation (SSV) method via microphone online detection techniques. The initial experiment begins with constant material removal rate (MRR) where varies depth of cut, feedrate and spindle speed were analyzed using time and frequency domain. Then, based on the result, microcontroller based PID algorithm was tested again in active mode. The result shows magnificient differences in frequnecy.This proves that chatter occurrence during machining can be suppressed using spindle speed variation method with microphone feedback PID controller. This also offers high speed milling usage industries with extra benefits of high productivity and can conserve time and money. Moreover, this method could enable providing high efficiency, accuracy, quality of final workpieces and eliminates semi- finishing process.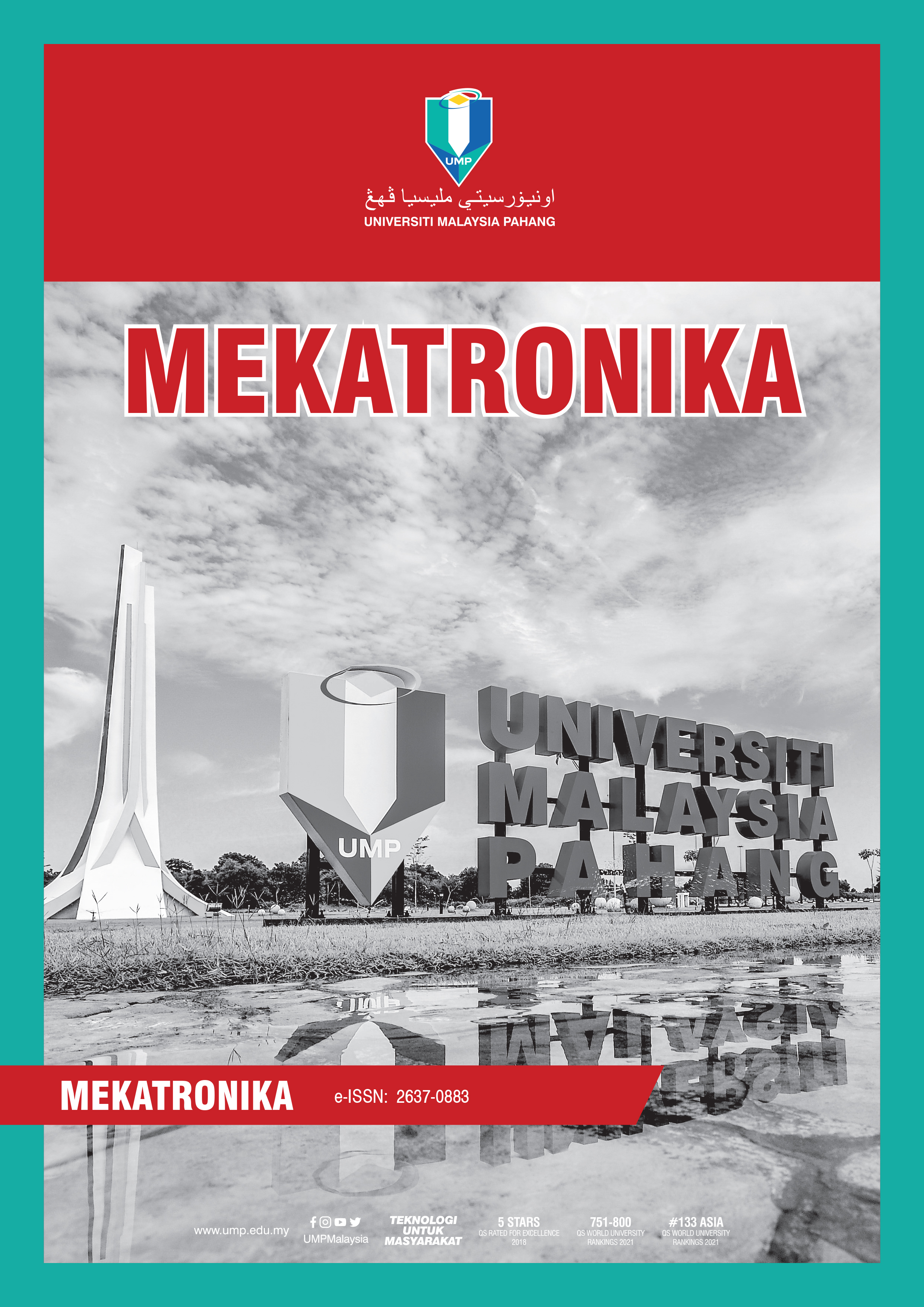 How to Cite
[1]
M. V. Suparmaniam and A. R. Yusoff, "Suppression of Chatter in High Speed Milling Machine Using Spindle Speed Variation Method with Acoustic Feedback PID Controller", Mekatronika, vol. 1, no. 1, pp. 21-26, Jan. 2019.