An Investigation on Surfactant Added PMWEDM of Inconel 718
A. Ranjan

Student, Mechanical Engineering Department, NITTTR Kolkata, India.

S. Chakraborty

Research Scholars, Department of Production Engineering, Jadavpur University, Kolkata, India

D. Kumar

Research Scholars, Department of Production Engineering, Jadavpur University, Kolkata, India

D. Bose

Professor, Mechanical Engineering Department, NITTTR, Kolkata, India
Keywords:
Wire EDM; Surfactant; Abrasive; Particle swarm optimisation; Surface topography
Abstract
This paper shows the impact of different process parameters and powder characteristics on the material removal rate and surface roughness obtained in surfactant added Powder Mixed Wire Electric Discharge Machining (PMWEDM). Inconel-718 is selected as the workpiece material, which has ample application in the industries handling environment of extreme stress, pressure and temperature. It has high work hardening properties along with high rupture strength, fatigue, and creep, making it extremely difficult to machine. So, additives having different thermo-physical properties are studied to improve the machining efficiency. The additives experimented includes aluminium, silicon carbide, graphite, and aluminium oxide. It is found that the electrostatic force present creates an agglomeration effect with dielectric additive powders, causing inhomogeneity in the mixture. So, a surfactant SPAN20 is used here to maintain the homogeneity of the mixture. The obtained MRR and SR are then modelled and optimised through Particle Swarm Optimization technique (PSO). It is observed that the addition of SPAN20 has improved the MRR by 13.56% and, SR by 45.05%. Also, it has been found that due to the combined abrasive action, abrasive powders increase MRR significantly than others. Furthermore, it is found that low grit size powders with lower density produces better machined surfaces.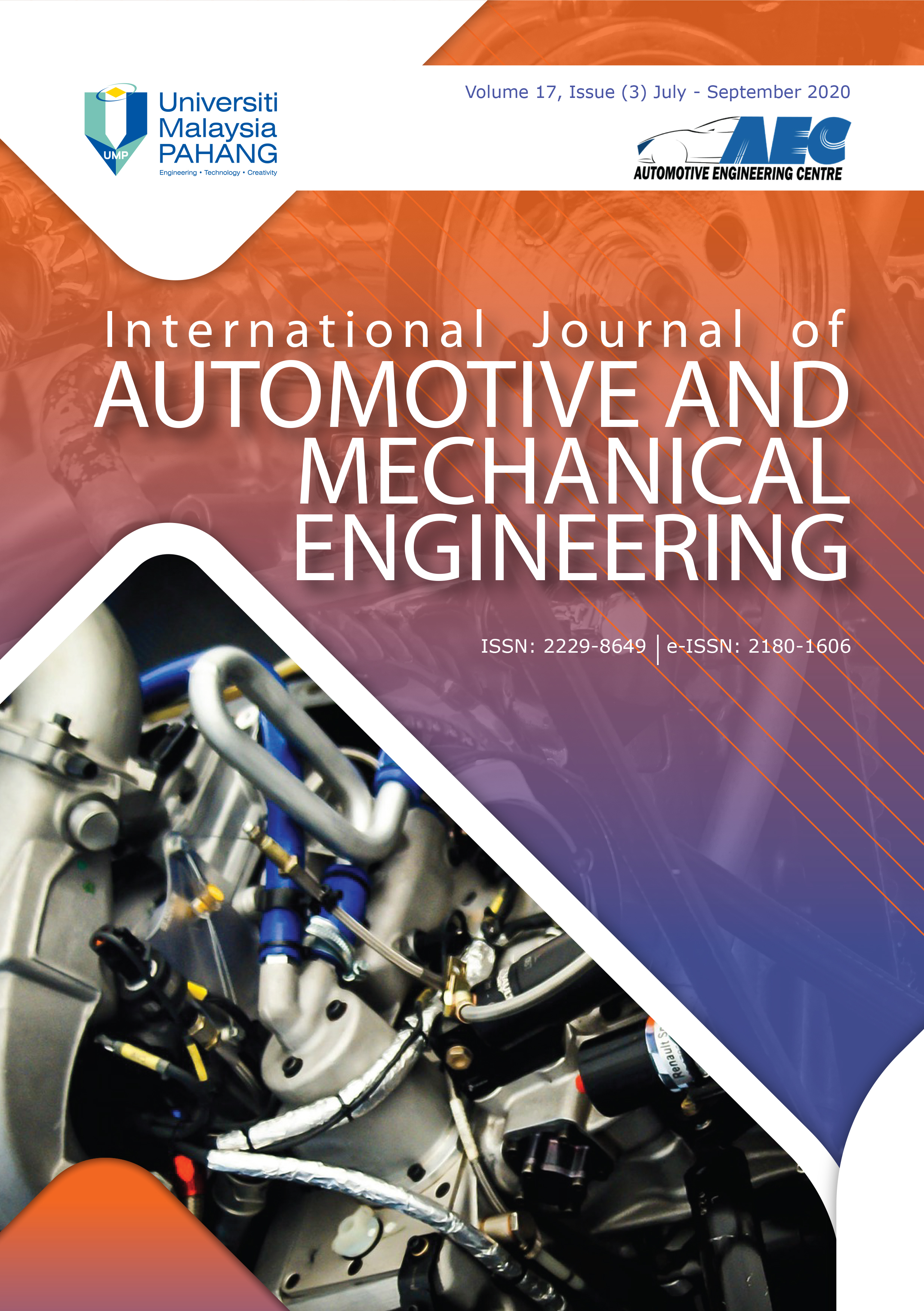 How to Cite
Ranjan, A., Chakraborty, S., Kumar, D., & Bose, D. (2020). An Investigation on Surfactant Added PMWEDM of Inconel 718. International Journal of Automotive and Mechanical Engineering, 17(3), 8140-8149. https://doi.org/10.15282/ijame.17.3.2020.07.0611
Copyright (c) 2020 International Journal of Automotive and Mechanical Engineering
This work is licensed under a Creative Commons Attribution-NonCommercial 4.0 International License.