Ergonomics Study Among Operators in Water-Jet Production Area in Aircraft Industry
W.N.F. W. Mahmod

School of Manufacturing Engineering, University Malaysia Perlis, Pauh Putra Campus, 02600, Arau, Perlis Phone: +6049885035; Fax: +6049885034

U. N. N. Abdullah

School of Manufacturing Engineering, University Malaysia Perlis, Pauh Putra Campus, 02600, Arau, Perlis. Phone: +6049885035; Fax: +6049885034

N. Othman

School of Manufacturing Engineering, University Malaysia Perlis, Pauh Putra Campus, 02600, Arau, Perlis. Phone: +6049885035; Fax: +6049885034
Keywords:
Ergonomics, ERA, REBA, MAC, water-jet, aircraft
Abstract
This paper is to conduct the ergonomics risks assessment (ERA) among the operators in water-jet production workstation area in aircraft industry, working with aircraft panels' liners named Oriented Strand Board (OSB) and the aircraft panels which require forceful exertion, lifting and carrying task in order to complete the operation activity. The possibility of Work Musculoskeletal Disorders (WMSDs) among operators could occur due to their daily working activities. The objectives of this study are to conduct the initial ERA and advance ERA among the waterjet production operators. Twelve male operators had been participated in this study with range age 20 to 40 years old. Nordic checklist, operational interviews, observations, Rapid Entire Body Assessment (REBA) tool and Manual Handling Assessment Chart (MAC) tool as part of advance ERA evaluation were applied in this study. The initial ERA results recommend for further investigation on awkward posture and forceful exertion among the operators in waterjet production. The results from REBA shows that all operators obtain high risk ergonomics score i.e. 10 scores for load weight and high repetitive in lifting and carrying task. The results from MAC validate that gripping mechanism during lifting and carrying activity requires ergonomics intervention for reducing the forceful exertion and high repetitive risk. The results from ERA, REBA and MAC assessment in this study are novel contribution in the aircraft production since the similar data is not exist yet. The results will be translated into measurable design parameters for waterjet workstation improvement in future design workstation.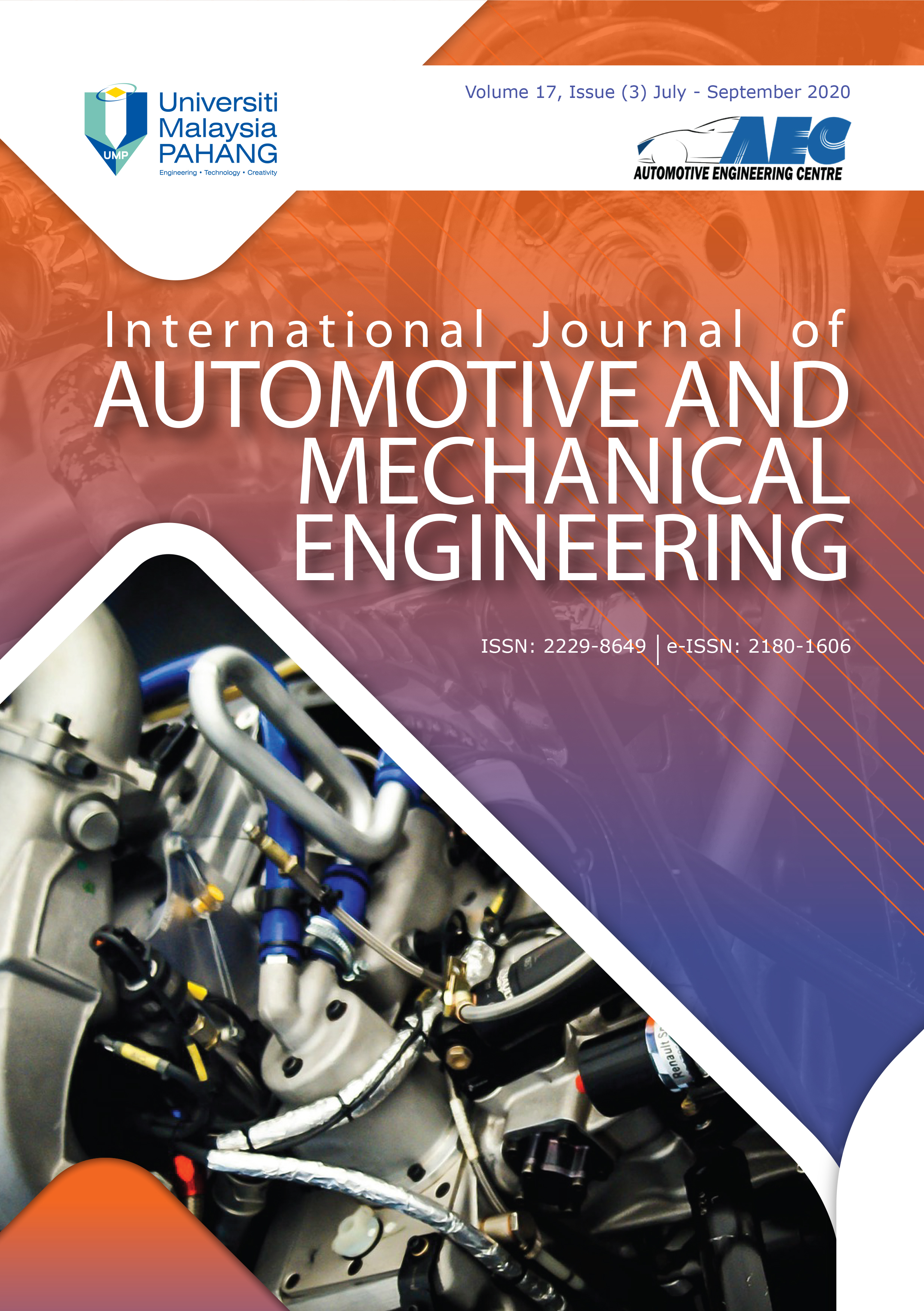 How to Cite
W. Mahmod, W., Abdullah, U. N. N., & Othman, N. (2020). Ergonomics Study Among Operators in Water-Jet Production Area in Aircraft Industry. International Journal of Automotive and Mechanical Engineering, 17(3), 8197–8205. https://doi.org/10.15282/ijame.17.3.2020.13.0617
Copyright (c) 2020 International Journal of Automotive and Mechanical Engineering
This work is licensed under a Creative Commons Attribution-NonCommercial 4.0 International License.