Structural Design of Field Plate Load Test Equipment to Determine In situ Bearing Capacity and Settlement of Clayey Soil
Keywords:
Plate load test, Bearing capacity, Settlement, In-situ Test;, Soil deformation
Abstract
The study is to design field-operated plate load test equipment to overcome the problem of predicting bearing capacity and settlement of clayey soil on site using the conventional/traditional methods of short-duration plate load test where a hydraulic jack is used in conducting the test. Ashby's method of material selection was used for the selection of a suitable material for each of the components. The 12 mm thickness was obtained as the minimum safe thickness for the applied load of 500 kg on the lever arm. The I-section frame that support the entire system has sectional modulus of 19.4 cm3 and 4 mm thickness. The equipment will use a lever arm mechanism to conduct an in-situ test that will take long-duration on clay soil where the dissipation of pore water from the clayey soils takes a longer time to complete as against the current conventional method of plate load test that is in use. The equipment will offer several advantages in terms of cost, reliability, portability, authenticity, and user friendly.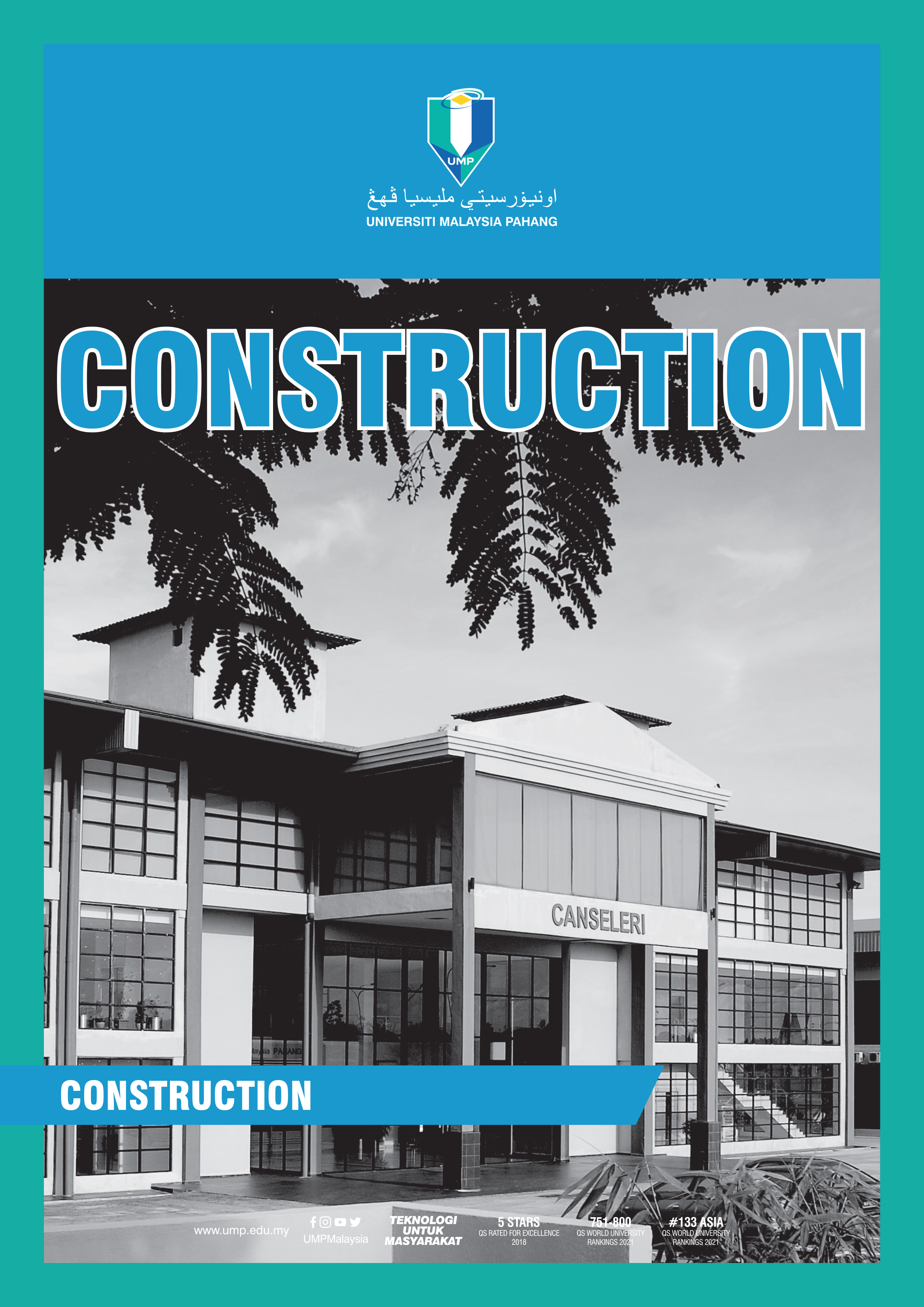 Downloads
License
Copyright (c) 2023 University Malaysia Pahang Publishing
This work is licensed under a Creative Commons Attribution 4.0 International License.