Experimental Investigation on Properties and Machining Performance of CNT Suspended Vegetable oil Nanofluids
P. V. Krishna

Department of Mechanical Engineering, NIT Warangal, Telangana, 506004, India

R. R. Srikant

Department of Industrial Technology, University of Northern lowa, IA-50614, USA

N. Parimala

Department of Mechanical Engineering, NIT Warangal, Telangana, 506004, India
Keywords:
Vegetable oil; nanofluid; CNT; machining.
Abstract
This work is motivated by environmentally conscious machining and focus on the basic properties and applicability of nano cutting fluids in machining. Cutting fluids are formulated by dispersing carbon nanotubes (CNT) in coconut oil (CC) with varying percentage of nanoparticle inclusions (NPI). The properties such as density, heat transfer coefficient, dynamic viscosity and thermal conductivity are determined before their application. The formulated nanofluids are applied during machining through minimum quantity lubrication (MQL) technique. Microbial contamination and biodegradability tests are conducted to assess the quality of nanocutting fluids. Viscosity is found to decrease with increase in temperature where, as specific heat slightly decreased with an increase in NPI for CNT dispersed fluids. It is observed that nanofluids in MQL upshot in the reduction of cutting force, cutting temperature, tool wear and surface roughness. CNT dispersed cutting fluids at 0.5% NPI and speed of 60 m/min, 0.131 mm/rev feed and 0.5 mm depth of cut (DOC) shown better performance in the selected range of parameters. Machining performance is more influenced by the percentage of nanoparticles and then the depth of cut, speed and feed respectively. For the cutting conditions, the influence of DOC in obtaining minimum cutting forces and reducing cutting temperatures is found to be 85% and 45% respectively for nBA dispersed fluids. The extent of influence of %NPI is found to be 35.19% for CNT dispersed fluids to obtain reduced cutting forces, cutting temperatures, tool wear and surface roughness according to GRA analysis. Microbial contamination is observed to be the least for 0.5% NPI dispersed fluids. It is also identified that nano cutting fluids used in this work are biodegradable and biologically treatable for disposal as well.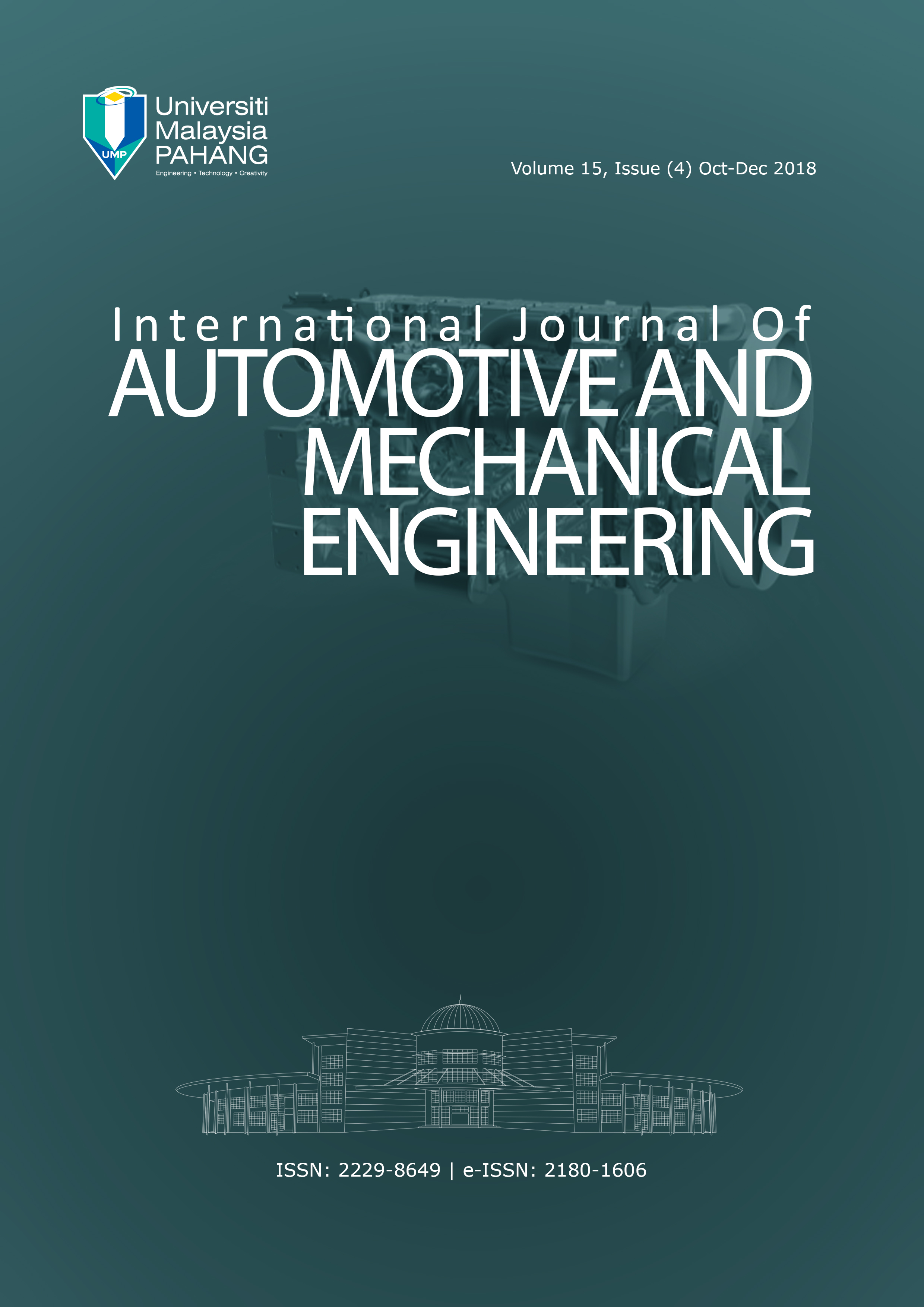 How to Cite
Krishna, P. V., Srikant, R. R., & Parimala, N. (2018). Experimental Investigation on Properties and Machining Performance of CNT Suspended Vegetable oil Nanofluids. International Journal of Automotive and Mechanical Engineering, 15(4), 5957-5975. https://doi.org/10.15282/ijame.15.4.2018.17.0454
Copyright (c) 2018 International Journal of Automotive and Mechanical Engineering
This work is licensed under a Creative Commons Attribution-NonCommercial 4.0 International License.