Parametric Investigations of Drying Roselle Calyces Flower
Keywords:
Rosella, Temperature, Power of Lamp, Dryer
Abstract
In this research, a new dryer which use halogen lamp must be designed and the drying performance of Roselle is to be investigate. The power of lamp is varied (50, 75, 100, 125, 150, 175, 200, 225) W. The result shows that higher power of lamp produce high temperature and low humidity which shorten the drying time of Roselle. The drying rate of each parameter shows slightly different pattern as temperature does not constant since the power supply does not produce constant voltage or current. The heat of vaporization increase as the power of lamp is increase and quantity of heat energy to raise temperature of Roselle at certain mass also increase. The most suitable parameter is 200W since the colour of Roselle does not degrade very much with short drying time 240mins, heat, transfer coefficient 91.51 W/2K . Maximum   has a sour taste and is ordinarily utilized in the readiness of cold and hot drinks and as   energy needed to heat Roselle at 62⁰C is 17.02 kJ and heat of vaporization are determined to be 2612.3 kJ/kg.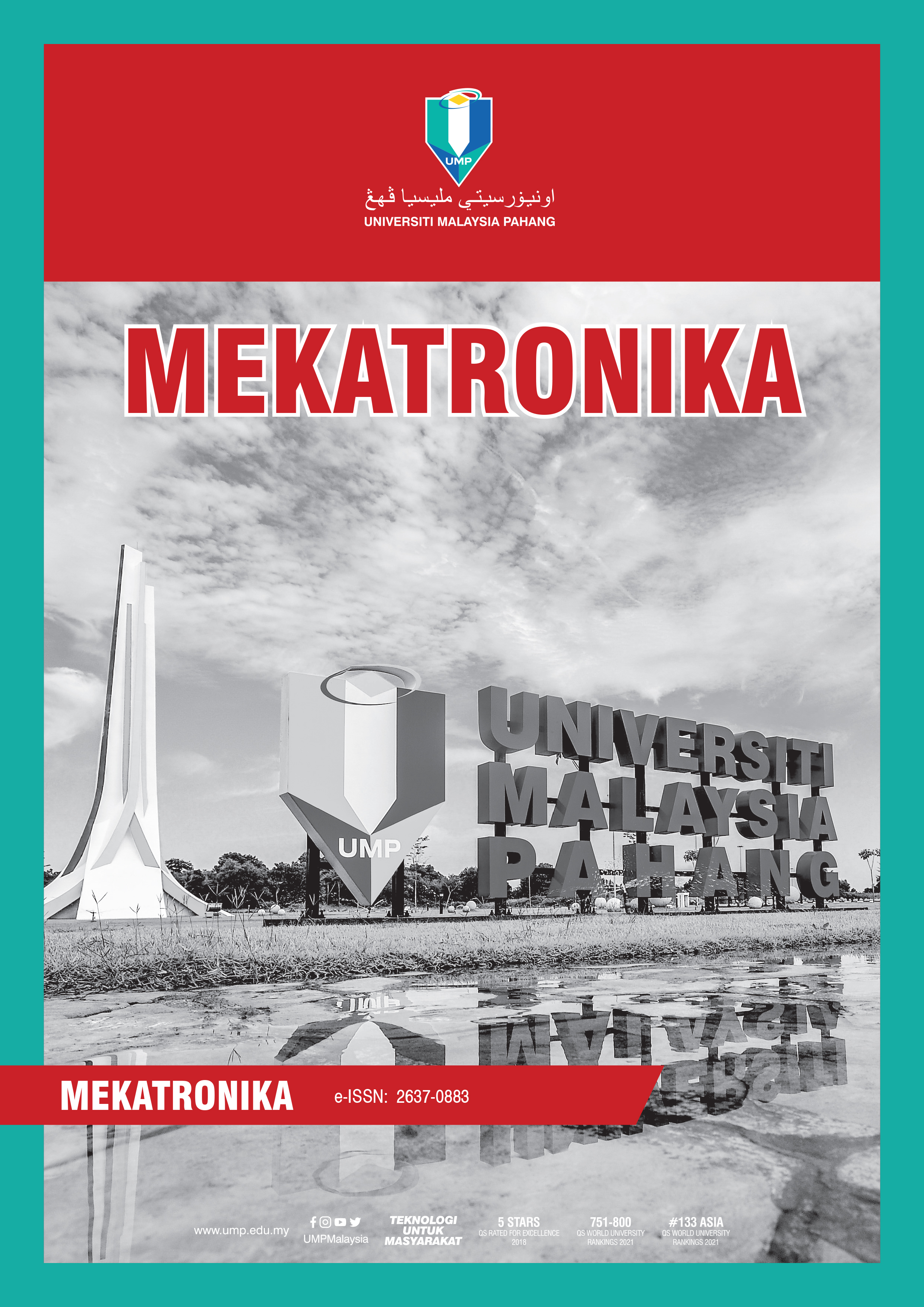 Downloads
How to Cite
[1]
M. N. Q. Kamarulbahrin, Z. . Zamri, and A. S. . Abdul Sani, "Parametric Investigations of Drying Roselle Calyces Flower", MEKATRONIKA, vol. 5, no. 1, pp. 51–56, Mar. 2023.
License
Copyright (c) 2023 University Malaysia Pahang Publishing
This work is licensed under a Creative Commons Attribution-NonCommercial 4.0 International License.