Surface of AISI 316 as Electrode Material for Water Electrolysis Under Potassium Hydroxide for Hybrid Car Application
Ida Hamidah

Department of Mechanical Engineering Education, Universitas Pendidikan Indonesia, Jl. Dr. Setiabudi no 229 Bandung 40154, Indonesia

Agus Solehudin

Department of Mechanical Engineering Education, Universitas Pendidikan Indonesia, Jl. Dr. Setiabudi no 229 Bandung 40154, Indonesia

Agus Setiawan

Department of Mechanical Engineering Education, Universitas Pendidikan Indonesia, Jl. Dr. Setiabudi no 229 Bandung 40154, Indonesia

Lilik Hasanah

Department of Physics Education, Universitas Pendidikan Indonesia, Jl. Dr. Setiabudi no 229 Bandung 40154, Indonesia

Budi Mulyanti

Department of Electrical Engineering Education, Universitas Pendidikan Indonesia, Jl. Dr. Setiabudi no 229 Bandung 40154, Indonesia

Asep Bayu Dani Nandiyanto

Departemen Kimia, Universitas Pendidikan Indonesia, Jl. Dr. Setiabudi no 229 Bandung 40154, Indonesia

Khairurrijal Khairurrijal

Department of Physics, Institut Teknologi Bandung, Jl. Ganesha no. 10 Bandung 40132, Indonesia
Keywords:
Potassium hydroxide; AISI 316; corrosion resistance; fuel savings; exhaust gas emission reduction
Abstract
This study is to evaluate the surface of AISI 316 as an electrode material for water electrolysis under various potassium hydroxide (KOH) electrolyte concentrations. In the experimental method, AIS316 electrode and KOH solution put into the water electrolysis system. The electrolysis system was combined with the hybrid car engine system that consumed a combination of hydrogen and gasoline as the fuel source. KOH solution concentration was varied from 0 to 0.53M, which was then used to evaluate the surface of AISI 316 electrode as well as hybrid car performances. The experimental results showed that electrolyte solution concentration is an important parameter to maintain high-efficiency hydrogen generation. The more KOH added it gave benefits for creating the more hydrogen gas. However, it brought problems in the electrode surface corrosion. The optimum condition to get more hydrogen gas but with less corrosion damage was obtained when performing the process with 0.40 M of KOH. Indeed, the result also found that the more hydrogen gas being produced has a direct correlation to the reduction of fuel consumption and exhaust gas emission (e.g., CO2, CO, and NOx).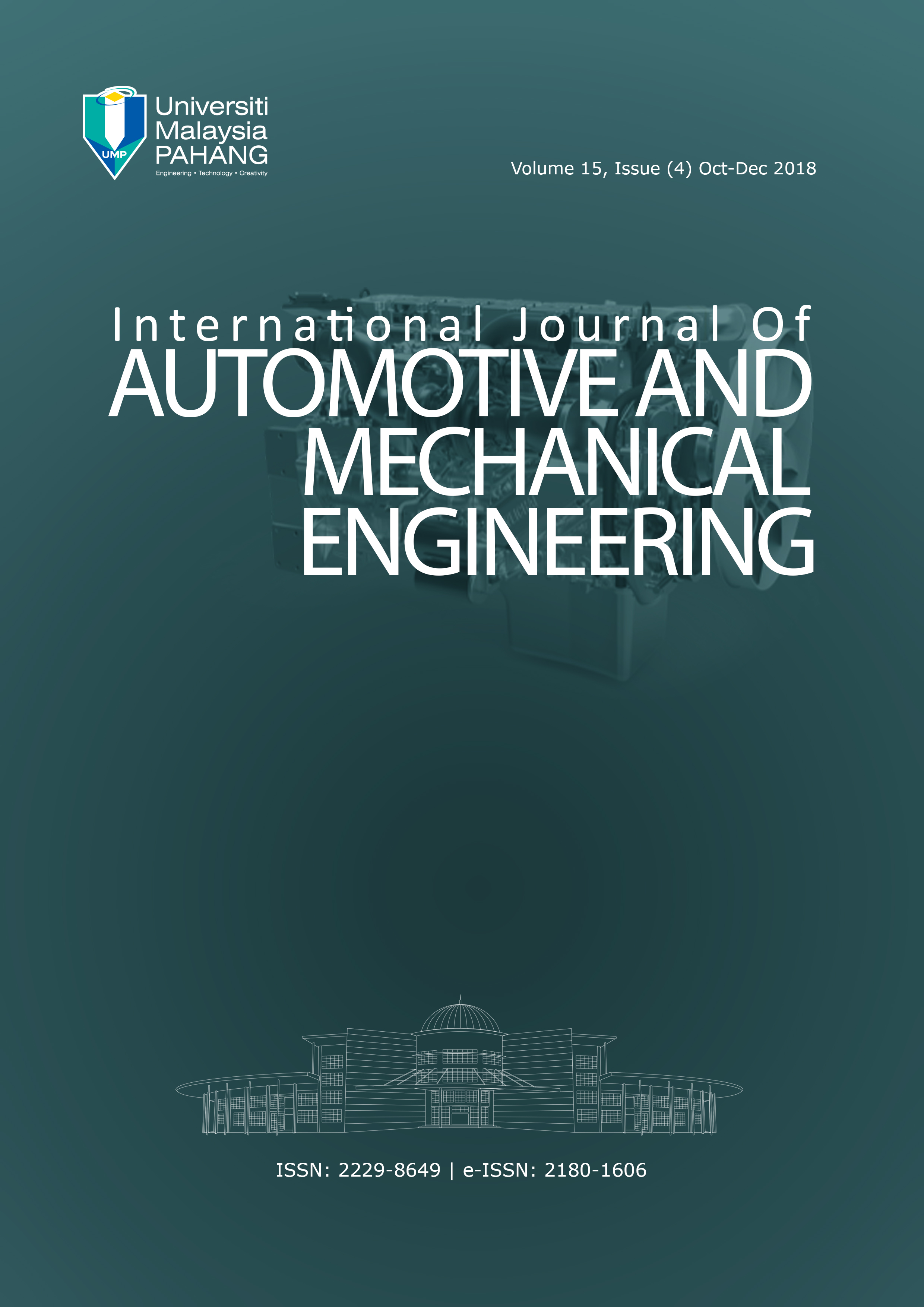 How to Cite
Hamidah, I., Solehudin, A., Setiawan, A., Hasanah, L., Mulyanti, B., Dani Nandiyanto, A. B., & Khairurrijal, K. (2018). Surface of AISI 316 as Electrode Material for Water Electrolysis Under Potassium Hydroxide for Hybrid Car Application. International Journal of Automotive and Mechanical Engineering, 15(4), 5863-5873. https://doi.org/10.15282/ijame.15.4.2018.11.0448
Copyright (c) 2018 International Journal of Automotive and Mechanical Engineering
This work is licensed under a Creative Commons Attribution-NonCommercial 4.0 International License.