Wind Tunnel Tests on Aerodynamic Forces of Road Vehicles Under Unsteady Wind Conditions
M. Sumida

Department of Mechanical Engineering, Faculty of Engineering, Kindai University, 1 Takaya Umenobe, Higashi-Hiroshima, 739-2116 Japan

S. Morita

Graduate School of Systems Engineering, Kindai University, 1 Takaya Umenobe, Higashi-Hiroshima, 739-2116 Japan
Keywords:
Wind tunnel test; road vehicle; fluid force; pulsating wind
Abstract
This paper describes the results obtained from a wind tunnel test on the aerodynamic characteristics of road vehicles subjected to unsteady wind. In order to study the aerodynamic response of vehicles under atmospheric fluctuations, the velocity of the wind has been simulated in a pulsating state, where vehicles at a constant speed are driving in air with large wind oscillation. On the other hand, we consider three types of vehicles: two types of the Ahmed model, with slant angles of 0° and 30°, and the basic rectangular-prism model. The effect of wind oscillation on the drag and lift forces acting on the vehicle models under a pulsating wind condition has been extracted by comparing it to the forces under steady wind conditions. The oscillation of the wind exerts a significant effect on the fluid forces, and the drag and lift forces change with time in a peculiar way, depending on the body shape of the vehicle.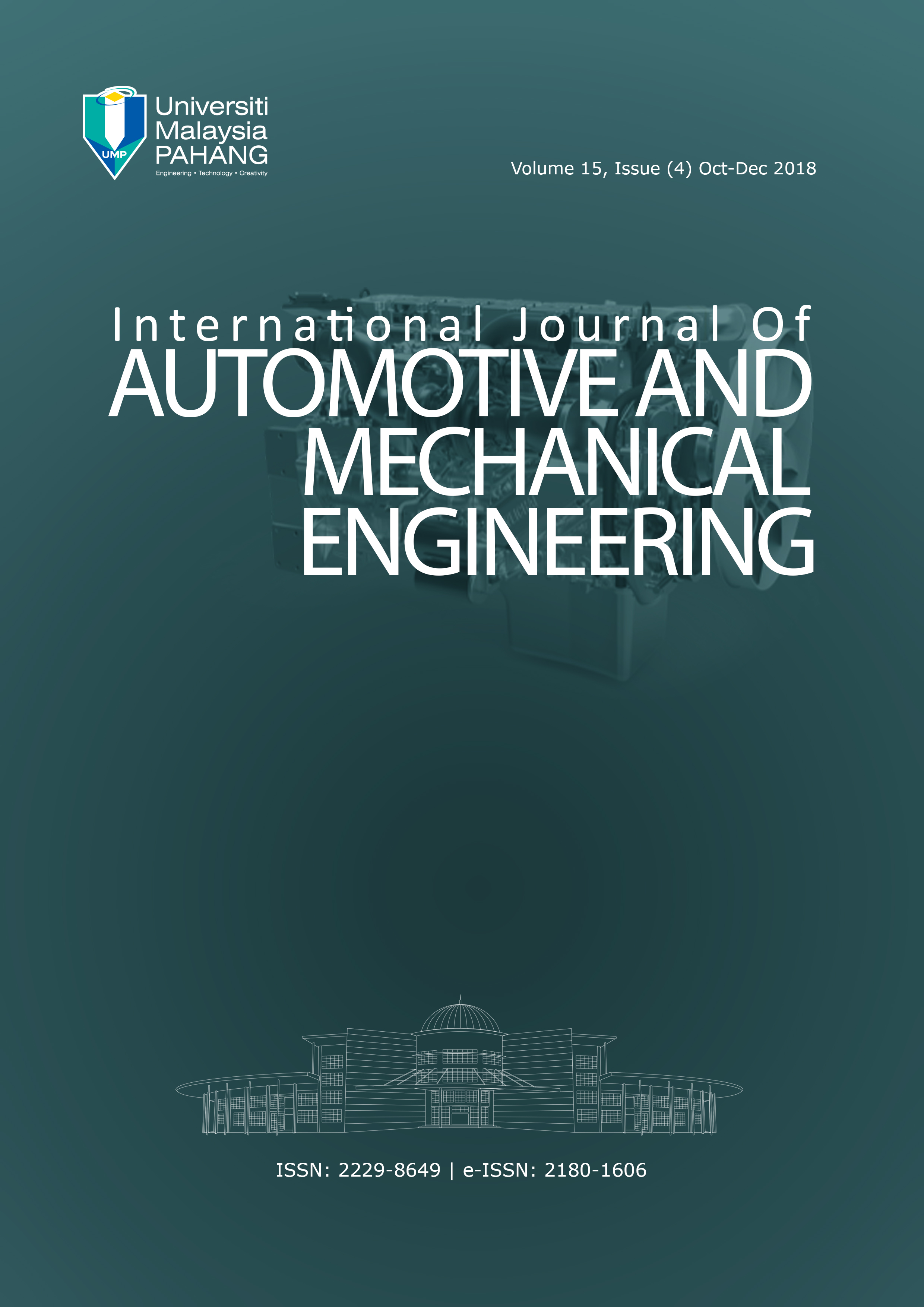 How to Cite
Sumida, M., & Morita, S. (2018). Wind Tunnel Tests on Aerodynamic Forces of Road Vehicles Under Unsteady Wind Conditions. International Journal of Automotive and Mechanical Engineering, 15(4), 6064-6077. https://doi.org/10.15282/ijame.15.4.2018.25.0462
Copyright (c) 2018 International Journal of Automotive and Mechanical Engineering
This work is licensed under a Creative Commons Attribution-NonCommercial 4.0 International License.