Hard Turning of HSLA Steel with Coated Ceramic Inserts: An Assessment, Modelling, Optimisation and Cost Analysis
A. Panda

Department of Production Engineering, Veer Surendra Sai University of Technology, 768018 Burla, Odisha, India

Sudhansu Ranjan Das

Department of Production Engineering, Veer Surendra Sai University of Technology, 768018 Burla, Odisha, India

D. Dhupal

Department of Production Engineering, Veer Surendra Sai University of Technology, 768018 Burla, Odisha, India
Keywords:
Machinability, hard turning, AISI 4340 steel, coated ceramic, economic analysis
Abstract
The present study addresses the machinability investigation in finish dry hard turning of high strength low alloy (HSLA) steel with coated ceramic inserts by considering cutting speed, feed and depth of cut as machining parameters. The technological parameters like surface roughness, flank wear, and economic analysis have been considered to investigate machinability performances. Twenty-seven set of trials according to full factorial design of experiments are conducted, and subsequently, analysis of variance, multiple regression method, Taguchi method, desirability function approach and finally Gilbert's technique is employed for parametric influence study, mathematical modelling, multi-response optimisation, tool life estimation and economic analysis. Novelty aspects, the current work demonstrates the substitution of conventional, expensive and slow cylindrical grinding process, and proposes the most expensive CBN tool alternative using coated ceramic tools in hard turning process considering techno-economic and ecological aspects, which they are useful and efficient from the industrial point of views.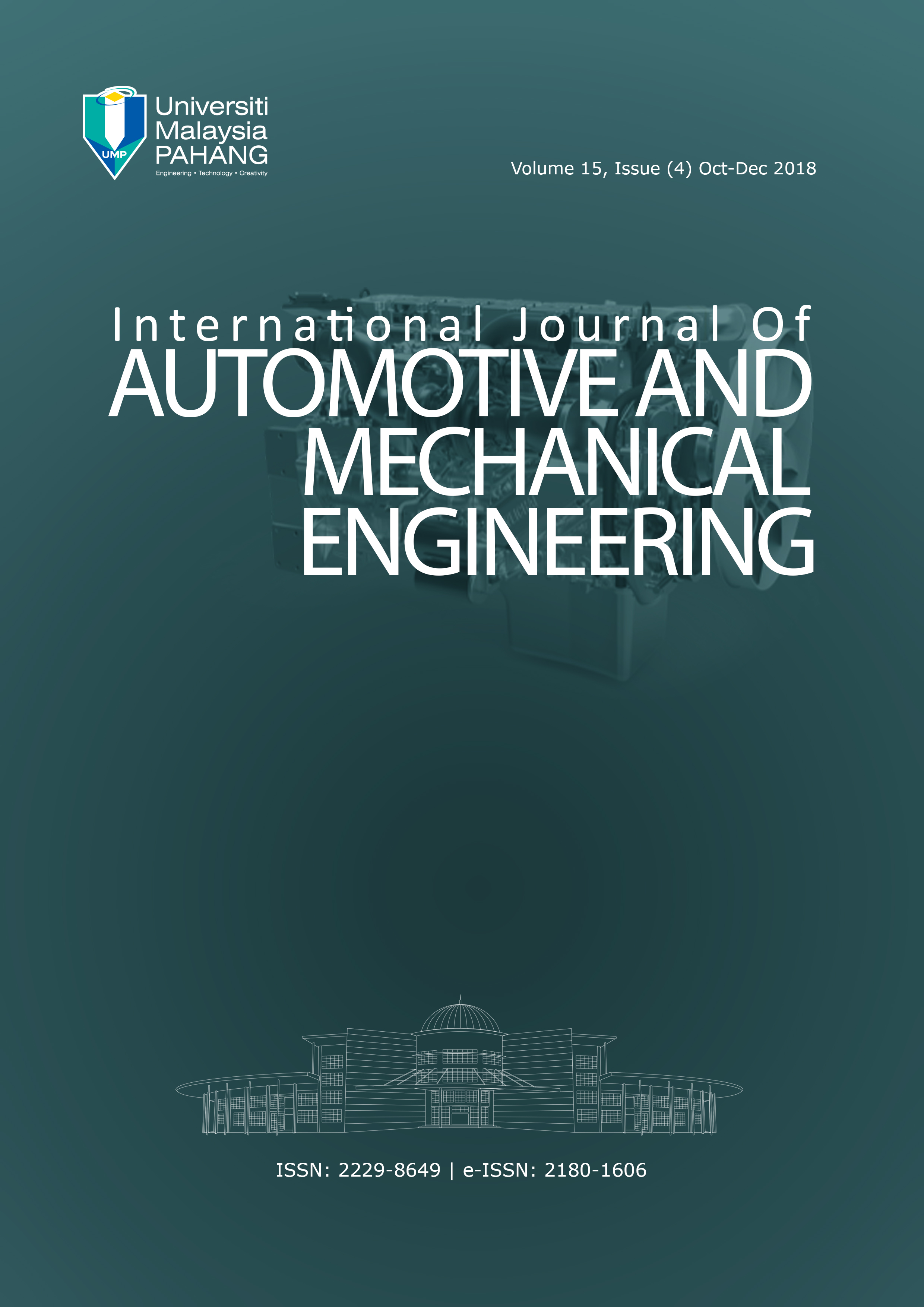 How to Cite
Panda, A., Ranjan Das, S., & Dhupal, D. (2018). Hard Turning of HSLA Steel with Coated Ceramic Inserts: An Assessment, Modelling, Optimisation and Cost Analysis. International Journal of Automotive and Mechanical Engineering, 15(4), 5890-5913. https://doi.org/10.15282/ijame.15.4.2018.13.0450
Copyright (c) 2018 International Journal of Automotive and Mechanical Engineering
This work is licensed under a Creative Commons Attribution-NonCommercial 4.0 International License.