Sodium Bicarbonate Treatment on Mechanical and Morphological Properties of Coir Fibres
B. Bakri

Mechanical Engineering Department, Tadulako University, Palu Indonesia

A. E. E. Putra

Mechanical Engineering Department, Hasanuddin University, Gowa Indonesia

A. A. Mochtar

Mechanical Engineering Department, Hasanuddin University, Gowa Indonesia

I. Renreng

Mechanical Engineering Department, Hasanuddin University, Gowa Indonesia

H. Arsyad

Mechanical Engineering Department, Hasanuddin University, Gowa Indonesia
Keywords:
Coir fibre; sodium bicarbonate; mechanical properties; soaking time
Abstract
Natural fibres as reinforcement of composite have been applied during the last decade. One of natural fibre has been used as reinforcement is coir fibre. As reinforcement of composite, such fibre needs treatment to improve compatibility with its matrix with suitable treatment. In this paper, surface treatment of such fibre was conducted using sodium bicarbonate (NaHCO3) solution with various densities and soaking time differences. Mechanical and morphological properties of coir fibre were investigated. Coir fibres were soaked in the 8 wt.%, 10 wt.%, and 12 wt.% sodium bicarbonate solution for 24 hours and 120 hours.  After treatment, coir fibres were characterized with tensile testing, scanning electron microscope (SEM), Fourier transform infrared (FTIR) and x-ray diffraction (XRD). The results suggested that mechanical properties of coir fibre after sodium bicarbonate solution changed for all densities and soaking time. The coir fibre treated in 12 wt.% sodium bicarbonate for soaking time 120 hours has highest tensile strength. The surface morphology of fibre was analyzed by using SEM. It showed micropores on the fibre surface which may influence the mechanical properties of coir fibre.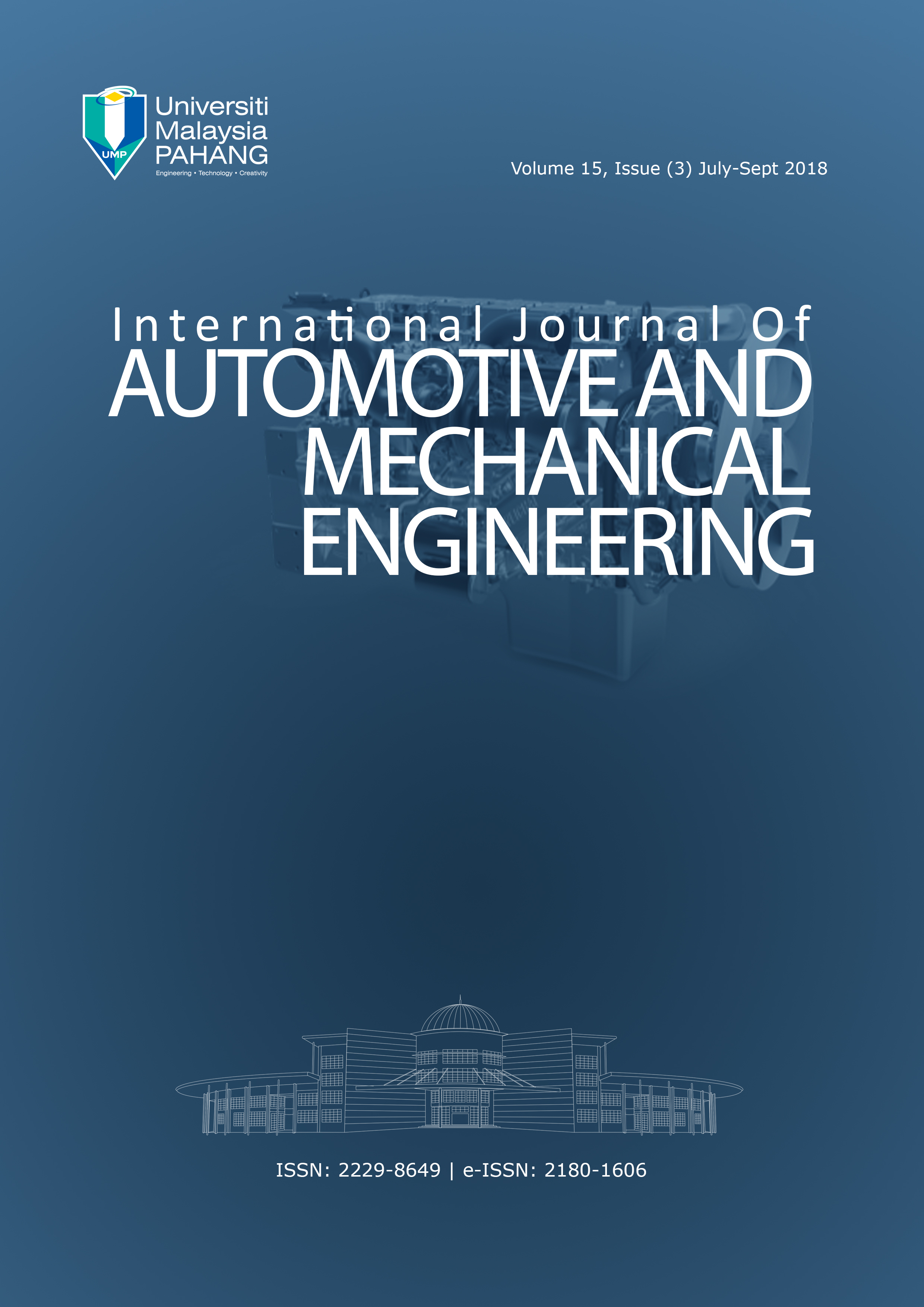 How to Cite
Bakri, B., Putra, A. E. E., Mochtar, A. A., Renreng, I., & Arsyad, H. (2018). Sodium Bicarbonate Treatment on Mechanical and Morphological Properties of Coir Fibres. International Journal of Automotive and Mechanical Engineering, 15(3), 5562-5572. https://doi.org/10.15282/ijame.15.3.2018.12.0427
Copyright (c) 2018 International Journal of Automotive and Mechanical Engineering
This work is licensed under a Creative Commons Attribution-NonCommercial 4.0 International License.